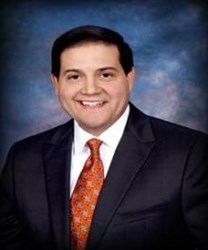 It was such an honor to help out our veterans at this event. We can't do enough to show our support and appreciation for all of their efforts
San Antonio, Texas (PRWEB) October 17, 2013
Prudential PenFed Realty wants to recognize the dedicated efforts that went into an extremely successful fundraising event put on by the Texas Council of Residential Specialists (Texas CRS Chapter). The "Honky Tonkin' for Heroes" event raised over $22,000. Proceeds from this charity fundraiser will benefit the Warrior & Family Support Center and San Antonio Wounded Warriors.
The Warrior & Family Support Center is located at Fort Sam Houston in San Antonio, and focuses on the rehabilitation of veterans who have been burned and/or are amputees. On average, a wounded warrior stays at the center for a year and a half. The funds raised will also go towards the San Antonio based Moonlight Fund, which helps burn victims and their families come together in the healing process.
Scott Caballero, president of the Texas CRS Chapter and managing broker of Prudential PenFed Realty's San Antonio office, coined the event as, "Veterans helping Veterans." Every year Texas CRS Chapter holds a fundraiser, and this year Caballero proposed doing something for those who have sacrificed so much—our veterans and wounded warriors. There were a total of 21 veterans at this year's event. Caballero is a veteran himself with nine years in the Army, which included a tour in Iraq from November 1990 through June 1991.
"It was such an honor to help out our veterans at this event. We can't do enough to show our support and appreciation for all of their efforts," said Caballero.
Event tickets sold for $40 each, and those monies along with the private donations and auction items are what helped the event raise such a sizeable amount. Some of the auction items included multimedia art, jewelry, golf packages, sports tickets, timeshare packages for Hawaii and Belize, electronics, performing arts tickets, gift baskets and cards, and additional items donated by local businesses and individuals.
The funds raised will also directly support two veterans, both of whom were injured in Afghanistan, with their training in the real estate profession. Their tuition for real estate school, as well as dues for one year, will be paid for in an effort to help them establish a career in real estate after they retire from the military.
As a result of what was considered to be friendly fire from the Afghans that they were supporting, these same two veterans are eligible to receive Purple Heart awards. To date, due to unknown delays, these two veterans have yet to receive their awards. Caballero is working with Congressman Pete Gallego to resolve the matter. In the interim, the congressman presented each of the wounded warriors with a United States flag that was flown over the capital. This recognition did bring comfort to both soldiers.
About Prudential Real Estate and HSF Affiliates LLC
Prudential Real Estate is a part of the HSF Affiliates LLC real estate brokerage family, which includes Real Living Real Estate and the new Berkshire Hathaway HomeServices brand available later in 2013. Prudential Real Estate franchises are independently owned and operated. HSF Affiliates LLC, based in Irvine, Calif., is a joint venture of HomeServices of America and Brookfield Asset Management.
Prudential, the Prudential logo and the Rock symbol are registered service marks of Prudential Financial, Inc. and its related entities, registered in many jurisdictions worldwide. Used under license with no other affiliation with Prudential.
About Prudential PenFed Realty
Prudential PenFed Realty, wholly owned by PenFed (Pentagon Federal Credit Union), is a full-service real estate company with an annual sales volume over $1.7 billion; serving PenFed members as well as the general public. Recognized as a leading real estate company in its service area, it is ranked among the top Prudential affiliates nationwide. Over 1,700 top-notch sales professionals work out of Prudential PenFed Realty's 49 offices to provide complete real estate services nationwide.
Prudential PenFed Realty is an affiliate of the Brookfield/Home Service Franchise (Formerly Prudential Real Estate) Residential Property Services network. Its franchises are independently owned and operated. The network provides franchises with numerous benefits, including access to Prudential Real Estate's Online Seller Advantage® program designed to provide real-time information to sellers in an easy to use system; and Online Buyer Advantage®, enabling consumers to easily search for property in all 50 states and the District of Columbia. Prudential Real Estate is one of the largest real estate brokerage franchise networks in North America, with more than 1,500 franchise offices and 50,000 sales professionals in the franchise Network as of December 31, 2011.
©2013 BRER Affiliates LLC: An independently owned and operated broker member of BRER Affiliates LLC. Prudential PenFed Realty is an independently owned and operated member of BRER Affiliates LLC. PenFed Membership is not required to conduct business with Prudential PenFed Realty.