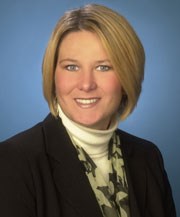 The reality that we have come to learn in Property Management is that "Tenants" are people too.
Washington, D.C. (PRWEB) November 19, 2013
Prudential PenFed Realty's Property Management Division discusses tips for landlords in second installment of their property management tips series. A Renter's characteristics are strong indicators as to whether they will be a "good" or "bad" tenant and it is important for landlords to recognize the warning signs for the latter.
Tenants are People Too
A person can choose to be a tenant for many reasons. It could be a personal choice, economic challenges, lack of job security, and more. The reality is "people" live differently. People have different ideas on how to care for their credit, their home, and even their children. Whether you are a "Tenant" or a "Landlord," is irrelevant. It is the characteristics of a person that factors into whether you are a "good" or a "bad" tenant. So now that we have established that people are people, here are some tips to help you with your Good and Bad tenant.
"The reality that we have come to learn in Property Management is that "Tenants" are people too," said Alana Alger, director of operations at Prudential PenFed Realty Property Management.
Offer a Product That is Worth Valuing
If you offer a rental property that is run down and has been ignored for years, you may produce a tenant that cares less. Be certain your property is clean, freshly painted; carpet professionally cleaned, and has a well-kept yard. If you provide a quality home, you can demand a quality tenant.
Credit Worthiness is Paramount
In the initial tenant selection process, it is important to be diligent in verifying rental and credit history along with verifying income. Always scrutinize the credit report. Following through on this process can alleviate potential hidden issues during the lease term and provide better assurance that the applicant is qualified for your property. Also, here is a word of advice, even if you are desperate for occupancy, never falter on this process. No tenant is better than a non-paying tenant.
Proper Home Maintenance is Not an Inherent Skill Set
Educate your tenant on how to care for your home. Don't assume the tenant knows how to change a furnace filter. Discuss the idiosyncrasies of your home. We also suggest you label all shut off valves (water & gas) so that your tenant can easily identify these in case of an emergency. Be sure to remind your tenant about seasonal maintenance, for example, in the fall, send them a friendly reminder about cleaning the gutters.
Not all "people" have a green thumb. If you are homeowner that likes to garden and you have invested thousands on your well-manicured lawn & landscaping, provide the tenant with a landscaping service. Your investment might be lost if you rely on your tenant to care for it as you would. You can always increase the asking price a bit to offset your landscaping expense.
Always remember, great credit doesn't guarantee a great housekeeper. Be sure to set up routine visits to ensure the property is being cared for properly. Always remember, normal wear and tear is acceptable! Keep that in mind during your visits.
Tenant Law: Self Diagnosis
Tenants are more educated than ever, but sometimes to a fault. They are quick to Google search topics that relate to their issue, but it doesn't always mean they are reading the law that applies to them. Each state is governed differently and as a result its landlord/tenant laws can vary even down to the county and city levels. For example, Virginia has "Common Law" and the "Virginia Landlord-Tenant Act"; and Maryland has a large governing body of tenant/landlord laws in Montgomery County alone; there are additional laws within the city limits of Rockville, Gaithersburg, and more. The key to surviving your "so called" knowledgeable tenant is to stay one step ahead of them and be aware of laws that apply to you. Don't hesitate to seek legal advice, if necessary.
Avoid the Tenant That Knows the System
This is the expert con-artist. Again, be diligent in your application process and trust your instincts. If something seems off, it probably is. The best piece of advice we can give is this—don't do it yourself. Rely on a professional management company to deal with the good, and the bad.
For more information or to speak with a Prudential PenFed Realty property manager, please call 800.550.2364 or visit PenFedPM.com. To download a copy of our information guide & owner's handbook, click here.
About Prudential Real Estate and HSF Affiliates LLC
Prudential Real Estate is a part of the HSF Affiliates LLC real estate brokerage family, which includes Real Living Real Estate and the new Berkshire Hathaway HomeServices brand available later in 2013. Prudential Real Estate franchises are independently owned and operated. HSF Affiliates LLC, based in Irvine, Calif., is a joint venture of HomeServices of America and Brookfield Asset Management.
Prudential, the Prudential logo and the Rock symbol are registered service marks of Prudential Financial, Inc. and its related entities, registered in many jurisdictions worldwide. Used under license with no other affiliation with Prudential.
About Prudential PenFed Realty
Prudential PenFed Realty, wholly owned by PenFed (Pentagon Federal Credit Union), is a full-service real estate company with an annual sales volume over $1.7 billion; serving PenFed members as well as the general public. Recognized as a leading real estate company in its service area, it is ranked among the top Prudential affiliates nationwide. Over 1,700 top-notch sales professionals work out of Prudential PenFed Realty's 49 offices to provide complete real estate services nationwide.
Prudential PenFed Realty is an affiliate of the Brookfield/Home Service Franchise (Formerly Prudential Real Estate) Residential Property Services network. Its franchises are independently owned and operated. The network provides franchises with numerous benefits, including access to Prudential Real Estate's Online Seller Advantage® program designed to provide real-time information to sellers in an easy to use system; and Online Buyer Advantage®, enabling consumers to easily search for property in all 50 states and the District of Columbia. Prudential Real Estate is one of the largest real estate brokerage franchise networks in North America, with more than 1,500 franchise offices and 50,000 sales professionals in the franchise Network as of December 31, 2011.
©2013 BRER Affiliates LLC: An independently owned and operated broker member of BRER Affiliates LLC. Prudential PenFed Realty is an independently owned and operated member of BRER Affiliates LLC. PenFed Membership is not required to conduct business with Prudential PenFed Realty.
About Pentagon Federal Credit Union
Established in 1935, PenFed is one of the largest credit unions in the country serving over 1.2 million members worldwide. Its longstanding mission has been to provide superior financial services, responsive to member's needs in a cost effective manner.
PenFed is federally insured by the National Credit Union Administration, does business in accordance with the Federal Fair Housing Law and the Equal Credit Opportunity Act, and is an equal housing lender.