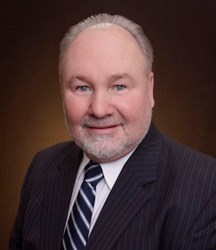 Our survey shows that Americans who are looking to find and purchase a home remain positive about their prospects, and they're looking to the guidance of quality real estate agents to navigate the entire process.
Washington, D.C. (PRWEB) August 15, 2013
Prudential Real Estate, an HSF Affiliates LLC company, and Prudential PenFed Realty today released results of their second quarter Consumer Outlook Survey indicating that millennials are increasingly optimistic about residential real estate. A full 80% of respondents ages 25-34 said their perception of the housing market is "favorable" or "somewhat favorable," representing a 9 percentage point increase from the Q1 study.
Among all respondents, the national survey also found that confidence in real estate and home values jumped sharply, reaching 83% vs. 77% in Q1 study and 73% at year-end. Confidence is highest in both South and West regions at 84%.
"Young Americans, like the majority of survey participants, are feeling much better about homeownership," said Bobby Powers, managing broker of Prudential PenFed Realty's Clarksville, Tennessee office. "People are looking optimistically at housing for all right reasons – a place to feel secure, build a future and raise a family."
Among all respondents, 70% said that finding the right home and community is crucial to family happiness. Millennials were even more emphatic about the emotional side of homeownership: 93% favor a home for "more space for my family," while only 75% view it as "financial security to borrow against."
"Consumers are mindful of the challenges faced during the real estate downturn," added Earl Lee, CEO of HSF Affiliates LLC and president of Prudential Real Estate. "Though homeownership makes a solid, long-term investment, a home should never be considered a siding-clad ATM."
Mortgage and Rate Watch
On securing a mortgage loan, consumer sentiment continues reflecting the challenges people face through strict underwriting guidelines and credit-score requirements:

57% of respondents said securing a mortgage is more difficult than it ever was prior to the market crisis.
Nearly 40% said lenders are "overly cautious" when it comes to mortgage financing.
Anxiety and fear of losing a real estate opportunity are respondents' main emotional challenges in seeking home financing.
With rates rising recently, 71% said they are encouraged to buy a home now rather than later. It is worth noting that 78% of respondents indicated that homeownership is valuable regardless of shifting rates.
While 65% of respondents said they watch rates closely, there is confusion about recent rate trends. Among those who claim to watch rates closely, 43% believe that rates are holding steady or falling, though rates have risen so far this summer.
The knowledge gap calls for advice and guidance from real estate professionals to help people make the best choices. Of survey respondents, 63% indicated that a good agent can help them make the right choices about the type of home and community they want. And having a trusted source of information and guidance is important to 64%.
"Our survey shows that Americans who are looking to find and purchase a home remain positive about their prospects, and they're looking to the guidance of quality real estate agents to navigate the entire process," said Willie Kihle, managing broker with Prudential Dinning-Beard's Wichita, Kansas office. "Home buyers are more informed than ever with their Internet searches and ongoing research; however, there's a critical need to transform that information into analysis and advice that helps consumers make the best home-buying and selling decisions."
The full survey details are available upon request. An infographic illustrating survey findings is available here.
Prudential Real Estate Outlook Survey Methodology
Interviews with 2,600 Americans who are "in the market" to buy or sell a home were conducted online by Edelman Berland in June-July 2013, Respondents are aged 25-64 with a household income of at least $50,000, and either recently bought/sold a home or are considering buying/selling a home. The margin of error is ± 2.0% for all respondents.
About Prudential Real Estate and HSF Affiliates LLC
Prudential Real Estate is a part of the HSF Affiliates LLC real estate brokerage family, which includes Real Living Real Estate and the new Berkshire Hathaway HomeServices brand available later in 2013. Prudential Real Estate franchises are independently owned and operated. HSF Affiliates LLC, based in Irvine, Calif., is a joint venture of HomeServices of America and Brookfield Asset Management.
Prudential, the Prudential logo and the Rock symbol are registered service marks of Prudential Financial, Inc. and its related entities, registered in many jurisdictions worldwide. Used under license with no other affiliation with Prudential.
About Prudential PenFed Realty
Prudential PenFed Realty, wholly owned by PenFed (Pentagon Federal Credit Union), is a full-service real estate company with an annual sales volume over $1.7 billion; serving PenFed members as well as the general public. Recognized as a leading real estate company in its service area, it is ranked among the top Prudential affiliates nationwide. Over 1,700 top-notch sales professionals work out of Prudential PenFed Realty's 49 offices to provide complete real estate services nationwide.
Prudential PenFed Realty is an affiliate of the Brookfield/Home Service Franchise (Formerly Prudential Real Estate) Residential Property Services network. Its franchises are independently owned and operated. The network provides franchises with numerous benefits, including access to Prudential Real Estate's Online Seller Advantage® program designed to provide real-time information to sellers in an easy to use system; and Online Buyer Advantage®, enabling consumers to easily search for property in all 50 states and the District of Columbia. Prudential Real Estate is one of the largest real estate brokerage franchise networks in North America, with more than 1,500 franchise offices and 50,000 sales professionals in the franchise Network as of December 31, 2011.
©2013 BRER Affiliates LLC: An independently owned and operated broker member of BRER Affiliates LLC. Prudential PenFed Realty is an independently owned and operated member of BRER Affiliates LLC. PenFed Membership is not required to conduct business with Prudential PenFed Realty.