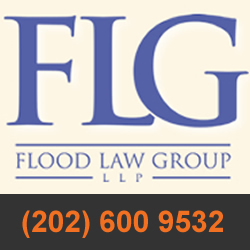 We are now available to investigate potential claims of women who have used oral contraceptives as well as IUDs such as Mirena, who have been diagnosed with pseudotumor cerebri
Washington, D.C. (PRWEB) August 09, 2014
Today, people can succumb to a multitude of medical conditions, seemingly without reason, and prescription medications often warn about possible serious side effects. Flood Law Group, LLP, has a history of representing clients with claims of alleged medical malpractice and defective medical devices. Among these claims are those concerning birth control, one of the causes linked to a condition called pseudotumor cerebri.
According to Johns Hopkins health library, pseudotumor cerebri is often referred to as having a "false tumor" and although it can affect anyone, women are at a higher risk for the condition. The health library states that experts cannot specify why pseudotumor cerebri happens, but are in agreement that common medications such as oral contraceptives and intrauterine devices may be linked to an increased risk for the disorder.
Symptoms associated with pseudotumor cerebri vary from case to case, but can include changes in vision, nausea, neck stiffness, and forgetfulness, to name a few. These symptoms can develop suddenly or could progress over time and because they may resemble other conditions, it is always best to consult a medical professional for diagnosis.
Pseudotumor cerebri is typically diagnosed through the use of MRI scans, spinal taps and exams which test eye function, but only after ruling out another health problem or a real tumor. Treatments can sometimes include surgical placement of a shunt and prescribed medications such as diuretics to help alleviate pressure.
"We are now available to investigate potential claims of women who have used oral contraceptives as well as IUDs, who have been diagnosed with pseudotumor cerebri," said Christopher Brown, Director of Communications. "Our national litigation lawyers have been representing women in birth control claims for years." The firm is also encouraging women who have taken birth control pills or used an intrauterine device and have been diagnosed with pseudotumor cerebri to educate themselves on the condition.
About Flood Law Group
Flood Law Group, LLP is an experienced litigation firm, serving injured persons and families across the nation. The firm represents individuals that have been severely injured by negligence and handles cases involving personal injury, auto accidents, medical malpractice, defective medical devices and more. Flood Law Group, LLP is also one of the top law firms in the nation to handle serious injuries and wrongful death. For more information, please visit our website.