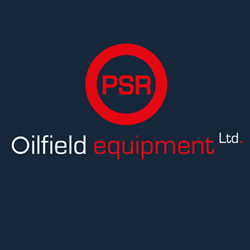 PSR Oilfield Equipment's - refocus is a SUCCESS!!
(PRWEB) November 16, 2014
PSR Oilfield Equipment Ltd was founded in 2003. From the start, PSR was successful and has grown steadily in the past decade. In 2013, the company's founders Gareth and Marcus Wilson decided that PSR needed to re-group, re-focus and re-brand to broaden their appeal and further grow their customer base.
Early in 2014, the new company plan was rolled out with the help of BrainStorm, who developed the new branding alongside the marketing team at PSR. First step was giving PSR's website a new, fresher look and making it easier to navigate. The full range of pressed steel, plastic and composite thread protectors that PSR makes now feature on the home page. Other products like lifting bails and casing & tubing protectors now get their own section on the site.
PSR has re-focused their business including setting out a new mission statement firmly dedicated to customer service and satisfaction. These changes have taken PSR into new areas and markets, which has contributed to the firm finding new customers and securing existing ones.
PSR Oilfield Equipment Ltd has made great strides in reaching out to the entire oil, gas and utility drilling industries. This year PSR has been able to find new customers in Europe, South America, the US, Africa, the Middle East and the Far East. Developing such a broad customer base is a key aspect of PSR's new business plan.
Like many in the oil and gas industry, they are operating in difficult and fluctuating market conditions. As an example, the recent drop in oil prices has slowed down oil exploration in some parts of the world. However, despite the challenges the company is confident about their ability to grow even in today's challenging trading environment.
Here is what Company Director, Gareth Wilson said of the challenges facing the oil and gas exploration and extraction industries: "As dark clouds gather on the horizon our broad customer base will enable PSR Oilfield Equipment Ltd to continue to grow and expand our business despite economic headwinds. With an increasing range of products finished in the UK, PSR Oilfield Equipment Ltd is helping to re-establish the "Made in Great Britain" label. We are proud to be doing our bit to re-balance the United Kingdom as a manufacturing economy."
Plans for further growth are in the pipeline. The firm has recently recruited more personnel and plans to continue to expand its customer base across all sectors of the fuel extraction industry including the repair and refurbishment of large oilfield hydraulics.
--
Media Contact Details:
Contact Name: Gareth Wilson
Contact Email: sales(at)psroilfield(dot)com
Contact Number: +44 (0) 115 933 2866
Contact Address: PSR Oilfield Equipment Ltd
Unit 3, St James Business Park
Radcliffe On Trent
Nottinghamshire
NG12 2JP
United Kingdom