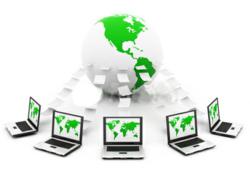 Physical therapy billing and coding software is fast and most of the time, can be ready for submission before clients leave the office, and can be submitted electronically.
Denville, NJ (PRWEB) July 04, 2013
"Using physical therapy software gives distinct advantages over paper records and computerized data. Patients receive better care and therapists are reimbursed quicker. Analytics and metrics allow practice owners to market their practice with greater success. This value cannot be understated," said Chhoda.
He shares the following top advantages of an electronic medical records system.

Ultimate care of patients. EMR system allows practice owners to treat more patients with better efficiency.
Portability. Documents are readily available from virtually any locale, with a complete tally of treatments, prescriptions and procedures from other healthcare providers.
Incorporation. Electronic medical records fit into a practice's normal workflow and activities, including faxing and prescription call-ins.
Documentation. Patient records can be updated on the go, providing evidence in the event of a lawsuit, while reducing or eliminating reimbursement paybacks.
Faster refunds. Physical therapy billing and coding software is fast and most of the time, can be ready for submission before clients leave the office, and can be submitted electronically.
Minimize risk. Practice owner or physical therapists can identify patients that need reminders, especially those with a history of no-shows, and those that self-terminate treatment.
Timetable. Practice owners can control labor costs more effectively and schedule staff when and where they are most needed.
Referrals. With EMR, therapists can determine where referrals are originating, the number of new patients coming into the practice, and how many individuals actually make an appointment.
Output. Facilitating the use and deployment of resources are provided by the EMR, allowing therapists to treat more patients, save time in documentation, and learn where to expand services or even open a new facility.
Marketing. EMRs offer physical therapy management to ascertain the effectiveness of marketing endeavors and where to focus future efforts.
These latest top 10 advantages for utilizing electronic medical records offers practice owners the additional incentives for implementing a physical therapy documentation system.
Chhoda's office can be reached by phone at 201-535-4475. For more information, visit the website at http://www.emrnews.com.
About Nitin Chhoda
Nitin Chhoda PT, DPT is a licensed physical therapist, a certified strength and conditioning specialist and an entrepreneur. He is the author of "Physical Therapy Marketing For The New Economy" and "Marketing for Physical Therapy Clinics" and is a prolific speaker, writer and creator of products and systems to streamline medical billing and coding, electronic medical records, health care practice management and marketing to increase referrals. He has been featured in numerous industry magazines, major radio and broadcast media, and is the founder of Referral Ignition training systems and the annual Private Practice Summit. Chhoda speaks extensively throughout the U.S., Canada and Asia. He is also the creator of the Therapy Newsletter and Clinical Contact, both web-based services to help private practices improve communication with patients, delivery better quality of care and boost patient retention.