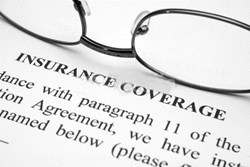 There are also some businesses that are not opting out of paying the penalty and experimenting with a variety of healthcare options to retain staff and comply with the law.
Denville, NJ (PRWEB) December 01, 2013
"With the increasing costs of premiums, deductibles and co-pays, many employees will consider the cost and coverage acceptable, rather than having no coverage at all. Practice owners, even those in physical therapy practice, should be noted though that these aren't considered full insurance benefits plans and don't meet the government mandated criteria," said Chhoda.
According to the Affordable Health Care Act or Obamacare, businesses who do not supply health insurance options to their staff face serious fines. However, many business owners in all industries are choosing to pay the penalty in order to avoid providing health insurance options for their employees.
This method causes the risk of losing better staff that could do great things for the small business. There are also some businesses that are not opting out of paying the penalty and experimenting with a variety of healthcare options to retain staff and comply with the law.
Chhoda added that when experimenting with different insurance plans, clinicians should know that the act does not require spouses to be covered. The assumption with the Affordable Health Care Act is that spouses will find their own coverage through their own employer. More information can be easily processed with the help of an EMR system.
According to Chhoda, the Internal Revenue Service proposed rules to take effect in 2014 which indicates that an employer-sponsored plan is affordable if it doesn't exceed 9.5 percent of the individual's household income. This means that practice owners have more parameters to know which health insurance packages and options are right for their staff without spending too much money for unnecessary healthcare plans.
He noted that there are definitely many options for physical therapy business owners to choose from and many factors to consider when choosing a plan that is right for their staff.
The most important thing to remember is that there are options that are right for the staff and right for the business. Doing extensive research could be better for the business and maintaining the best staff is important in order to keep striving to find healthcare plans that fit everyone's needs.
Chhoda's office can be reached by phone at 201-535-4475. For more information, visit the website at http://www.emrnews.com.
About Nitin Chhoda
Nitin Chhoda PT, DPT is a licensed physical therapist, a certified strength and conditioning specialist and an entrepreneur. He is the author of "Physical Therapy Marketing For The New Economy" and "Marketing for Physical Therapy Clinics" and is a prolific speaker, writer and creator of products and systems to streamline medical billing and coding, electronic medical records, health care practice management and marketing to increase referrals. He has been featured in numerous industry magazines, major radio and broadcast media, and is the founder of Referral Ignition training systems and the annual Private Practice Summit. Chhoda speaks extensively throughout the U.S., Canada and Asia. He is also the creator of the Therapy Newsletter and Clinical Contact, both web-based services to help private practices improve communication with patients, delivery better quality of care and boost patient retention.