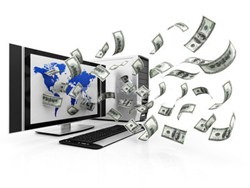 Billers should also ensure that information appears in the proper areas. Even simple things, such as misaligned paper in the printer, can result in a denial.
Denville, NJ (PRWEB) August 05, 2013
"A practice relies on a steady stream of reimbursements," said Chhoda. "Any disruption in that flow has immediate and long-term effects that affect patients and everyone in the clinic. EMRs have a variety of functionalities that can help identify errors, but ultimately, it's the biller's responsibility to ensure claims are error free before they're transmitted."
Chhoda noted that billers should never assume anything when coding a claim. If there's any doubt, from illegible handwriting to the type of treatment, consult with the practitioner. Assuming that "standard" treatment was provided is a common error and one that's more likely to happen with inexperienced billers.
Chhoda named the following as the most common billing and coding errors:
1. Truncated coding – doesn't address all three levels of a diagnosis;
2. Mismatched coding – creates an inconsistency with other elements of the encounter, such as gender specific ailments;
3. Improper documentation – happens when the claim contains inaccurate or incomplete information;
4. Document reconstruction – is the action of altering supporting documentation or recreating it to support a submitted claim;
5. Noncompliance – results in rejected claims when medical billers don't adhere to the payer's specific policies;
6. Preapprovals – are required by many payers and claims won't be reimbursed unless approval was obtained prior to treatment;
7. Up and down coding – is the practice of trying to obtain a higher reimbursement, or coding at a lower level than appropriate in an effort to avoid claim denials;
8. Unbundling – takes procedures that should have billed together and bills elements separately.
Billers should constantly be aware of mistakes that are easily correctable. Failure to include identification on all physical therapy documentation, omissions and typographical errors can be eliminated by a quick once over of the claim before it leaves the office. Billers should also ensure that information appears in the proper areas. Even simple things, such as misaligned paper in the printer, can result in a denial.
EMRs provide a valuable tool for billers, but clean claims still rely on the human touch. Chhoda's new list of common coding and billing mistakes provides novice and experienced medical billing specialists with a specific checklist to help them avoid costly errors that interrupts the flow of cash to clinics.
Chhoda's office can be reached by phone at 201-535-4475. For more information, visit the website at http://www.emrnews.com.
About Nitin Chhoda
Nitin Chhoda PT, DPT is a licensed physical therapist, a certified strength and conditioning specialist and an entrepreneur. He is the author of "Physical Therapy Marketing For The New Economy" and "Marketing for Physical Therapy Clinics" and is a prolific speaker, writer and creator of products and systems to streamline medical billing and coding, electronic medical records, health care practice management and marketing to increase referrals. He has been featured in numerous industry magazines, major radio and broadcast media, and is the founder of Referral Ignition training systems and the annual Private Practice Summit. Chhoda speaks extensively throughout the U.S., Canada and Asia. He is also the creator of the Therapy Newsletter and Clinical Contact, both web-based services to help private practices improve communication with patients, delivery better quality of care and boost patient retention.