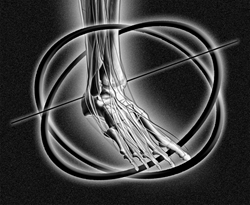 What is so scary about the foot and ankle? Why do so many therapists choose not to focus on that region of the body when performing a lower extremity evaluation?
Franklin, TN (PRWEB) April 30, 2014
This physical therapy continuing education course is presented over 2 days to provide intermediate to advanced levels of instruction to allow clinicians to gain practical and useful knowledge for evaluation and treatment for dysfunctions related to the foot and ankle. This foot and ankle continuing education course will begin with reviewing bony anatomy and joint function of the foot and ankle complex and using this information to delineate a structured evaluation and specific functional treatment techniques. Through a detailed course manual providing written descriptions, illustrations and selected post/preoperative protocols, emphasis will be placed on understanding biomechanical alignment as well as treatments for isolated weakness and range of motion deficits occurring in various foot and ankle diagnoses. The instruction manual will also provide useful evaluation forms as well as examples of suggested treatments. Clinicians will learn static and functional evaluation and screening techniques to guide differential diagnosis and promote thorough treatment plans for many foot and ankle pathologies including plantar fasciitis, posterior tibial tendon dysfunction, as well as forefoot disorders such as metatarsalgia. The evidenced-based approach provides an unusual approach to foot and ankle education as it integrates assessments across several areas of specialization including physical therapy and Pedorthics that include immediately useful joint mobilization, flexibility and strengthening activities, as well as indications for foot orthotic and specific shoe recommendations.
Case studies and group discussions will be utilized to ensure that the participant can implement learned techniques in the clinical setting. Lab portions of the course will allow individualized instruction in palpation, motion testing, therapeutic exercises, as well as joint and soft tissue mobilization/manipulation for specific range of motion limitation effecting common clinical entities. These techniques will be used to enhance the treatment techniques that the clinicians are presently using in their own practices.
Joshua Bailey presents two live courses with North American Seminars. The two live courses were developed to enhance the clinicians differential diagnosis and treatment skills of the foot and ankle when evaluating for lower extremity dysfunction. The first live course, an intermediate level course, Advanced Evaluation and Treatment for the Functional Rehabilitation of the Foot and Ankle. The second live course, an advanced course, is "Master Level Differential Diagnosis, Evaluation and Treatment of the Foot and Ankle".
Elite Physical Therapy will host this PT CME Course on October 18-19, 2014 in Warwick, RI tuition is $425. Here are some other dates for this advanced foot and ankle course:
Sep 27, 14 - Sep 28, 14 Colonial Orthopedic Chester, VA tuition $425.00 16.00 hrs
Nov 08, 14 Nov 09, 14 Houston NW Medical Center Houston, TX tuition $425.00 16.00 hrs
This course also has a PT online Continuing education course component.