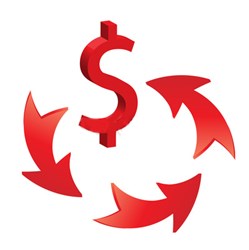 There's no need for additional software and EMRs are equipped with the ability to identify potential problems with reimbursement claims before they're submitted.
Denville, NJ (PRWEB) November 09, 2013
"For some clinicians, an EMR is a new element in their practice," said Chhoda. "They're not aware of the full extent of the physical therapy software system's ability to accelerate the reimbursement process and reduce the number of rejections and denials to almost zero."
He said practitioners should be aware that an integrated EMR system is fully able to handle the transition to ICD-10 codes to be implemented in 2014. There's no need for additional software and EMRs are equipped with the ability to identify potential problems with reimbursement claims before they're submitted.
Having an EMR is an indispensable tool, but the services of a billing and coding specialist is essential to bring human understanding and technology together. The primary reasons that claims are rejected can occur at any point in the payment cycle process and Chhoda offered the following tips to help practitioners reduce contestations, denials and rejections, and decrease reimbursement turnaround times.

CPT and ICD codes were inaccurate or omitted. These are the nuts and bolts of a reimbursement claim. Without them, there will be no payment.
Insurance coverage wasn't verified. Coverage changes rapidly through job elimination and changes in insurance policies. Coverage should be verified each time the patient has an appointment.
Treatment or service not covered by insurance. Stripped down versions of healthcare insurance policies is becoming the norm, offering coverage only after specific conditions have been met.
Some portion of the patient information doesn't match. Social Security numbers, addresses and contact information must all match what the insurer has on file. A single digit error can mean the difference between a claim being paid or rejected.
Incomplete, inaccurate or wrong diagnosis. Clinicians need to ensure they include all the information needed for medical billing and coding specialists to bill appropriately.
No fee was stated. Each service provided, treatment performed and bandage used must be accounted for, included in the billing total and clearly indicated.
All questions weren't answered. Each insurance provider has its own set of questions, forms and regulations governing claims. Even the omission of a simple yes or no can delay reimbursement.
Medical billing and coding in a physical therapy management setting is a time consuming process with multiple opportunities for errors and mistakes, but it's necessary for practitioners to be paid.
Chhoda's new information provides clinicians with a checklist that will improve their reimbursement rates significantly. A skilled billing and coding specialist armed with the capabilities of EMR technology allows practices to increase efficiency, productivity and revenues.
Chhoda's office can be reached by phone at 201-535-4475. For more information, visit the website at http://www.emrnews.com.
About Nitin Chhoda
Nitin Chhoda PT, DPT is a licensed physical therapist, a certified strength and conditioning specialist and an entrepreneur. He is the author of "Physical Therapy Marketing For The New Economy" and "Marketing for Physical Therapy Clinics" and is a prolific speaker, writer and creator of products and systems to streamline medical billing and coding, electronic medical records, health care practice management and marketing to increase referrals. He has been featured in numerous industry magazines, major radio and broadcast media, and is the founder of Referral Ignition training systems and the annual Private Practice Summit. Chhoda speaks extensively throughout the U.S., Canada and Asia. He is also the creator of the Therapy Newsletter and Clinical Contact, both web-based services to help private practices improve communication with patients, delivery better quality of care and boost patient retention.