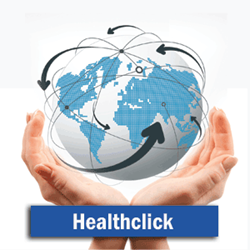 North American Seminars presents Evidenced Based PT Continuing Education Course in Chicago, IL in August 2015
Franklin, TN (PRWEB) June 24, 2015
North American Seminars delivers evidence based physical therapy continuing education courses in Illinois at Vital Rehabilitation in Chicago, IL. This August 2015 North American Seminars will present:
Advanced Evaluation and Treatment for the Functional Rehabilitation of the Foot and Ankle
August 8, 2015 - August 9, 2015 presented at Vital Rehabilitation Chicago, IL
This foot and ankle CME Course for PT, ATC and PTA is presented over 2 days to provide intermediate to advanced levels of instruction to allow clinicians to gain practical and useful knowledge for evaluation and treatment for dysfunctions related to the foot and ankle. This PT CME course will begin with reviewing bony anatomy and joint function of the foot and ankle complex and using this information to delineate a structured evaluation and specific functional treatment techniques.
Gait Training-An Evidence Based Course Combining Manual Therapy, Exercise and Functional Activities
August 15, 2015 - August 16, 2015 presented at Vital Rehabilitation Chicago, IL
This intermediate level 2-day Gait PT Continuing education course provides an orthopedic perspective in the evaluation and treatment of the neurologically involved lower extremity with the use of evidence based practice. This course will provide studies that support common theories and treatments involved with the treatment of the lower extremity with a focus on function and gait. The concepts and principles demonstrated in this course enhance both the clinician's knowledge base and hands-on skills. Clinicians will learn to not only identify impairments in alignment, but prioritize which impairment is affecting function.
Spinning Beyond Basics - An Advanced Vestibular Rehabilitation Course
August 22, 2015 - August 23, 2015 presented at Vital Rehabilitation Chicago, IL
This two-day advanced Vestibular Continuing Education course for PT and PTA's is designed for physical or occupational therapists, who have prior experience in vestibular rehabilitation and are seeking to refine their clinical evaluation and treatment skills beyond the basics. Therapists who are comfortable with their fundamental skills will find this course helpful at adding more treatment options to successfully treat the complex dizzy patient. Patient diagnoses discussed will include cervical dizziness, atypical BPPV, anxiety, migraine, acoustic neuroma, superior canal dehiscence, conversion disorder and Mal de Debarquement.
For more information or to register please visit http://www.healthclick.com