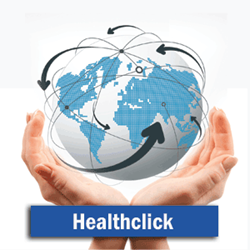 Learn to develop optimal rehab programs for the Post Surgical Rehab Patient
Franklin, TN (PRWEB) April 30, 2015
Post Surgical Evaluation and Treatment of the Cervical and Lumbar Spine is a PT online continuing education course that meets the license requirements for CME for licensed Occupational Therapists, Physical Therapists and Physical Therapy Assistants. This Online OT PT Online CME course on the post surgical rehab patient will discuss:
1. Performing a thorough post operative spinal evaluation.
2. Performing post surgical lumbar spine evaluation
3. Detailed Information on a post operative cervical spine evaluation
4. Post operative manual therapy of the lumbar spine
5. Post operative manual therapy of the cervical spine
This exciting Online CME course for PT, PTA's and OT's can contribute 10 hrs of continuing medical education credit.
This online continuing education course meets AOTA requirements for Occupational Therapists. The AOTA does not endorse specific course content, products or clinical procedures. The Alaska, Arkansas, Delaware, District of Columbia, Illinois, Indiana, Kentucky, Louisiana, Maryland, Minnesota, Mississippi, Missouri, Montana, Nevada, New Hampshire, New York, North Carolina, North Dakota, Ohio, Oregon, Oklahoma, Pennsylvania, Rhode Island, South Carolina, Tennessee, Texas, Vermont and Virginia occupational therapy regulatory boards accept courses presented by AOTA providers to meet the needs of OT continuing educational requirements. This course meets the ceu requirements for OT's licensed in AL, AZ, CA, CO, CT, FL, GA, HI, ID, KS, ME, MA, MI, NE, NJ, NY, ND, UT, VA, WA, WV, WI and WY. Meets the NBCOT requirements.
This course will benefit physical therapists, physical therapy assistants, occupational therapists, occupational therapy assistants and rehab nurses. This course meets the continuing education requirements for physical therapists in the States of Alaska, California, Colorado, Connecticut, Delaware, Idaho, Illinois, Indiana, Massachusetts, Missouri, Montana, New Hampshire, New York, New Jersey, North Carolina, Oregon, Rhode Island, Utah, Vermont, Virginia and Washington, Wisconsin.