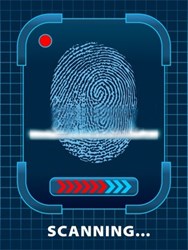 EMRs provide practitioners with the means to track and monitor any change in the patient's health, prescriptions and treatment to avoid costly and repetitive testing that can delay essential care.
Denville, NJ (PRWEB) November 02, 2013
"An EMR helps practice owners establish a more efficient and productive clinic, but there are distinct advantages to patients and the professionals who treat them. EMRs have simplified many of the standard tasks performed each day in a physical therapy clinic," said Chhoda.
He added that an integrated EMR represents the pinnacle of current office software with the technology to communicate with clients via mobile devices, submit reimbursement claims electronically, and confer with healthcare professionals in the blink of an eye.
The systems offer significant advantages to practitioners, and Chhoda said clinic owners should be aware of how they benefit patients for a superior level of treatment and care.

Patients in need of follow up care can be tracked and contacted with the functionalities contained within an EMR. Individuals forget appointments, but many simply don't return to follow their course of treatment when they begin feeling better. EMRs ensure such patients remain in the system for better patient outcomes.
The records are accessible to multiple healthcare providers and are updated instantly when they're referenced. Stored electronically inside the server of physical therapy software, patient health information can be accessed from virtually anywhere in the world, require no paper documents, and provides critical data if a patient is incapacitated.
Today's clinicians are contending with more complex diseases, complicated treatments and potentially dangerous drug interactions. EMRs provide practitioners with the means to track and monitor any change in the patient's health, prescriptions and treatment to avoid costly and repetitive testing that can delay essential care.
One of the important tasks of medical professionals is to chart and analyze data for use within their own practice and for the public good. The information can be collated quickly and easily with an EMR to detect trends within the practice and the public, and ascertain which treatment strategies produce the best results.
Patients will receive care from multiple providers in the course of a lifetime, and treatment details can become hazy in a patient's memory. An EMR has an effective physical therapy documentation system that details every surgery, treatment and diagnostic performed, along with medications, supplements taken and symptoms reported for an accurate picture of the client's health status.
These new data on the abilities of an EMR and their effect on patient care provides clinicians with the tools to produce better outcomes for all their clients. Treatments can be implemented sooner, without the need to rely on an individual's memory or the duplication of testing. Practitioners are dedicated to providing the best care possible to their clients and EMRs assist therapists in meeting that commitment to excellence.
Chhoda's office can be reached by phone at 201-535-4475. For more information, visit the website at http://www.emrnews.com.
About Nitin Chhoda
Nitin Chhoda PT, DPT is a licensed physical therapist, a certified strength and conditioning specialist and an entrepreneur. He is the author of "Physical Therapy Marketing For The New Economy" and "Marketing for Physical Therapy Clinics" and is a prolific speaker, writer and creator of products and systems to streamline medical billing and coding, electronic medical records, health care practice management and marketing to increase referrals. He has been featured in numerous industry magazines, major radio and broadcast media, and is the founder of Referral Ignition training systems and the annual Private Practice Summit. Chhoda speaks extensively throughout the U.S., Canada and Asia. He is also the creator of the Therapy Newsletter and Clinical Contact, both web-based services to help private practices improve communication with patients, delivery better quality of care and boost patient retention.