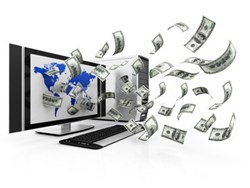 The difficulty could be the result of a mistyped number or letter, or the problem could be with the payer's software.
Denville, NJ (PRWEB) November 17, 2013
"There are dozens of reasons why a claim can be denied or rejected," said Chhoda. "It's usually a small error or mistake and an electronic medical record will virtually eliminate those types of problems. An EMR can assist with more serious issues, but it may also require filing a formal appeal before the practitioner gets paid."
While clinicians contract with multiple payers, the most denial and rejection problems will originate from commercial healthcare insurance providers. Chhoda noted that practice owners will be required to prove why a particular claim wasn't approved for payment. The difficulty could be the result of a mistyped number or letter, or the problem could be with the payer's software.
According to Chhoda, EMR systems are capable of identifying potential errors before claims are sent and eliminate problems before the reimbursement request ever leaves the office. If a denial is received, the physical therapy software allows practices to maintain essential documentation of all attempts to rectify the rejected claim.
Below are some of the basic steps in the dispute process, though clinicians or their medical billers will find that each option may require multiple communications before progressing to the next level.

Contact provider relations and prepare to file a formal written appeal, or submit an online reconsideration, depending on the requirements of the individual payer;
Contact the provider representative as well;
Present a formal appeal in writing, clearly stating all the information pertinent to the claim;
Refer the matter to an attorney, when all else fails
It is very crucial that practitioners or their representative have detailed knowledge of the contract terms between the clinician and the payer. Chhoda said the way the dispute is approached is just as important as having extensive knowledge of the contract and rejected claim. He advised physical therapy management or practice owners to exercise calm and remain professional at all times to facilitate the process for a beneficial conclusion for the practice.
Chhoda's information provides clinicians with the basic steps involved with disputing reimbursement rejections. Most problems can be resolved with a phone call and that's always the preferred method, but practice owners should be aware of other actions that can be taken to ensure they're paid.
Chhoda's office can be reached by phone at 201-535-4475. For more information, visit the website at http://www.emrnews.com.
About Nitin Chhoda
Nitin Chhoda PT, DPT is a licensed physical therapist, a certified strength and conditioning specialist and an entrepreneur. He is the author of "Physical Therapy Marketing For The New Economy" and "Marketing for Physical Therapy Clinics" and is a prolific speaker, writer and creator of products and systems to streamline medical billing and coding, electronic medical records, health care practice management and marketing to increase referrals. He has been featured in numerous industry magazines, major radio and broadcast media, and is the founder of Referral Ignition training systems and the annual Private Practice Summit. Chhoda speaks extensively throughout the U.S., Canada and Asia. He is also the creator of the Therapy Newsletter and Clinical Contact, both web-based services to help private practices improve communication with patients, delivery better quality of care and boost patient retention.