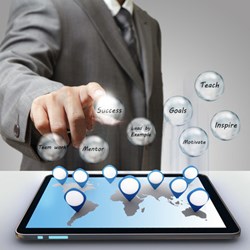 EMRs require logins and time stamps that can be implemented to ascertain which staff members are most productive and discover those that may not be working up to expectations.
Denville, NJ (PRWEB) August 31, 2013
"Assets, acquisitions, and depreciation are terms that clinicians don't learn about in school, but they're essential to operating a successful practice. Practitioners must learn how to place a value on their time and services that allows them to remain in business, pay the bills and save for capital projects. EMR physical therapy software systems provide the tools not only to accomplish all those goals, but to streamline the whole process," said Chhoda.
Chhoda said that the objective for allocating expenses is to spread them evenly across the patient base. Clinicians can allocate costs based on the department, the number of employees within the department, the square footage of the clinic, the number of hours expended or by a percentage of each department. Practitioners can utilize their EMR to allocate funds for each method.
He added that EMRs contain a wealth of tools to track and monitor an extensive array of expenditures, from the cost of paperclips to equipment featuring the latest technology. Those figures can be used to identify how much is being spent within each department and locate ways to reduce physical therapy practice costs if needed.
By far one of the largest costs within any clinic is staffing. EMRs require logins and time stamps that can be implemented to ascertain which staff members are most productive and discover those that may not be working up to expectations. Clinicians can use their EMR to track high volume patient times, allocating staff where they're most effective and provide the greatest earning potential.
Practitioners will also encounter a number of indirect costs related to their practice that will fluctuate monthly and can be difficult to estimate. EMRs have the tools to track expenses and provide clinicians with figures that can be used to plan for expenditures that include phone and electric usage, heating and cooling costs, and office supplies. Physical therapy billing claims and other management funds can be allocated accordingly to avoid cash flow problems.
Allocating funds and determining monetary needs within the clinic is easy with an EMR. Chhoda's new information for utilizing an EMR provides clinicians with options that many practitioners may not be aware, providing new avenues to keep practices financially sound.
Chhoda's office can be reached by phone at 201-535-4475. For more information, visit the website at http://www.emrnews.com.
About Nitin Chhoda
Nitin Chhoda PT, DPT is a licensed physical therapist, a certified strength and conditioning specialist and an entrepreneur. He is the author of "Physical Therapy Marketing For The New Economy" and "Marketing for Physical Therapy Clinics" and is a prolific speaker, writer and creator of products and systems to streamline medical billing and coding, electronic medical records, health care practice management and marketing to increase referrals. He has been featured in numerous industry magazines, major radio and broadcast media, and is the founder of Referral Ignition training systems and the annual Private Practice Summit. Chhoda speaks extensively throughout the U.S., Canada and Asia. He is also the creator of the Therapy Newsletter and Clinical Contact, both web-based services to help private practices improve communication with patients, delivery better quality of care and boost patient retention.