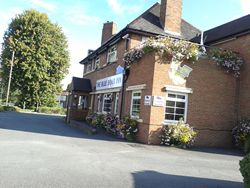 The pub internet guide has been through several structural changes to improve search features for visitors searching for pubs with rooms.
London, UK (PRWEB) October 30, 2014
Pub Party goers are being invited to submit their photos to the Pub Rooms facebook page. The winning picture will be awarded a mystery prize.
Take lots of photos of the party goers at the Halloween party in the pub and send to pub rooms Facebook page.
Pub Rooms has been campaigning for pubs to be used more by local communities ever since it was founded in 2002. The pub internet guide has been through several structural changes to improve search features for visitors searching for pubs with rooms. "Traditional British pubs find it easy to pull customers in for calendar events such as Halloween but struggle to promote their pub venue as a place to have a party in general" says marketing director Andrew Maynes
To find out more visit the pub rooms facebook page