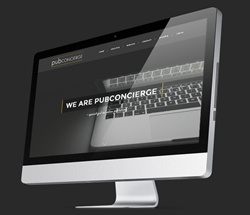 The IP address digital real estate market has efficient and valuable profit potential for companies utilizing digital real estate resources
Las Vegas, NV (PRWEB) February 04, 2015
The IPv4 address transfer market has become a lucrative yet under-discussed revenue opportunity in today's business world. Integrated media agency Madrivo shed light on this issue in its recently-published 'Digital Real Estate' blog series.
The current marketplace for IP addresses can trace its origins to the Internet's very development. In order to transmit information via packet switching, the Internet Protocol communications system was developed, with IPv4 addresses providing the beginning and end points for transmission. Central to the protocol's architecture are the 32 bits every address is comprised of; with a finite number of addresses, approximately four billion available, the Internet's early iteration functioned without trouble as the demand for addresses was incredibly low.
As time progressed, with the World Wide Web's explosion in usage as well as an increase in connected devices, IPv4 address availability began rapidly shrinking. As a result, a new Internet Protocol iteration, IPv6, was devised and is currently being implemented. With literally billions of conversions to complete, all remaining, unused IPv4 addresses have turned into a lucrative commodity for businesses requiring them. This historical background is further discussed in Part 1, to setup the series' overall framework.
In Part 2, IP address sale versus rental pricing is covered in detail. With the market heating up, a number of pricing variables require consideration such as purchase or rental, amount of needed addresses, and the available supply from large, legacy address blocks held by companies such as GE or IBM. In addition, current price points are examined, as well as how companies can generate revenue from their unused addresses.
The actual IP address transfer process itself is broached in Part 3, as well as the market's long-term future. For anyone looking to get into this game, this final segment provides both a map and caution. Because of IPv6's increasing adoption rate, the IP address market is expected to have a rather limited shelf life; for current brokers, a number of options exist for them to choose from once the demand inevitably ends. However, simply because one market ends does not mean another one is not preparing to open up within this space.
Anyone from IT professionals to general laymen can learn and understand the value and opportunities inherent within this digital real estate market. Entrepreneurs especially will gain insight on how this unexpected opportunity has transformed into a lucrative revenue generator for those with enough foresight to capitalize on it.
A variety of companies currently hold a limited cache of unused IP addresses which were registered when numbers were abundant and free. Servicing this new market, dedicated IP brokers and firms offering IP broker services like Pub Concierge help facilitate transfers by matching buyers (new companies needing addresses) to sellers and managing the transfer process in a highly structured and productive capacity. Companies can purchase the right to use an IP address, in which the original registrar informs the associated RIR that it is transferring over its right of usage. Brokers assist by performing administrative duties and aiding negotiations for a set commission.
Additionally, companies interested in but needing time to adapt to IPv6 can instead rent the right of usage for IPv4 addresses. Companies like Pub Concierge lease and facilitate the use of distinct IP addresses for a specified period of time. This option provides companies the ability to still grow without making a long-term commitment to real estate. It is a similar decision to renting vs. buying an office building for the growth of a company or to buy vs. rent a house.
Either way, the IP address digital real estate market has efficient and valuable profit potential for companies utilizing digital real estate resources. Companies such as Pub Concierge, which recognize the importance of this adoption gap and the need for companies to conduct business online while adapting their long-term capabilities, facilitate a transparent and highly efficient market.
Contact Information:
Contact: Daniel Stan
Email: daniel(at)pubconcierge(dot)com
Skype ID: sales.pubconcierge
Phone: +1 (702) 991 2371