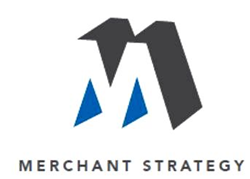 We want to be a part of the vibrant business community, networking, and building alliances so that we can help others grow in the community - Sharon Merchant
West Palm Beach, Florida (PRWEB) October 16, 2014
One recent event sponsored by The Merchant Strategy (TMS), was a "meet and greet" for Dominic M. Calabro, President and CEO of Florida TaxWatch. TaxWatch is a non-profit organization that researches and makes recommendations to enhance productivity, and explains the statewide impact of fiscal and economic policies and practices. The informal reception and presentation for thirty-five people included former Congressman Mark Foley, representatives of the Downtown Development Authority, BB&T, The Mitchell Group, Republican Executive Committee, and Strategic Persona, Inc. as well as many distinguished community businesspeople
TMS also recently welcomed civil engineering consulting firm Mathews Consulting Inc as a new client. TMS is providing public involvement and social media for Boynton Beach Utilities Improvement projects in both Lake Boynton Estates and the Central Seacrest Corridor. Mathews Consulting, Inc. is a Florida based civil engineering consulting firm established in 1998. "Our local presence and familiarity with South Florida is essential for efficient project implementation. By focusing our marketing efforts within a limited area, we are always available to serve our clients at short notice," stated Vice President Dave Mathews.
TMS President Sharon J. Merchant is providing Government Relations services to the family-owned-and-operated Landstar Development Group, as they work to bring the planned mixed-use community Avenir to western Palm Beach Gardens.
Another TMS initiative, the first annual "All About You" conference is scheduled for January 23, 2015 at the Airport Hilton. This is a full-day of seminars, gourmet food, wine tasting, jewelry "Road Show", massages, gifts, entertainment, and silent auction. The silent auction proceeds will benefit the non-profit Burckle Place, a women's program of The Lord's Place that is a non-profit transitional home, dedicated to assisting women gain self-awareness, education, and the support necessary to achieve her independence. Speakers featured include Dr. Maureen Whelihan, a sexual medicine expert and bio-identical hormone specialist; Leslie Adams, a wealth management consultant; Dr. Jana Rasmussen, a cosmetic and plastic surgeon; Marcella Scherer, author and image consultant; Vice President of TMS Laura South, social media and persona guide; Elaine Larson, a national champion Jet Car driver, Tracey Sherman, jewelry and antique consultant; and more! Two hundred and fifty attendees are anticipated. Auction donations, sponsorships, and other questions can be answered by contacting (561) 371-7818. Tickets can be purchased at http://www.themerchantstrategy.com/all-about-you
Woman-owned and operated Merchant Strategy is privileged to have a number of Certifications, including: SBE (Small Business Enterprise), MWBE (Minority and Women-Owned Business Enterprise), DBE (Disadvantaged Business Enterprise), and GSA (General Services Administration) AIM Schedule 541 2. TMS is located in a HubZone and the Northwood CRA district in West Palm Beach. TMS specializes in public involvement, government relations and event creation and production. Visit the firm online at http://www.themerchantstrategy.com/.