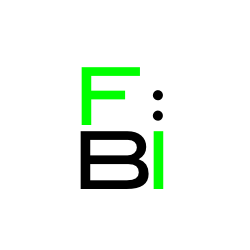 Palm Beach, Florida (PRWEB) January 31, 2014
Fat Brain Interactive, a boutique online persona and identity development firm, is expanding its scope to include unique content distribution consulting to PR firms in New York and Los Angeles, which enhances content and press release "useful life".
The company, based in Palm Beach, helps public relations and marketing firms uphold and improve their reputations in the digital world. Its reputation management consultants provide a number of key multichannel solutions, including comprehensive reputation assessments, robust content monitoring, social media optimization, content alerts, privacy issues management and more. The Fat Brain Interactive team is also skilled at media relations and legal trademark protection.
"Public relations firms are often charged with helping their clients bolster their brand awareness, but if these firms suffer from bad online publicity themselves, it can be difficult for potential clients to place their trust in them," said Gary Truitt, founder and chief strategist of Fat Brain Interactive. "We work with public relations agencies to help them form strong online reputations, developing the content and publicity they need to become true leaders in their field."
Fat Brain Interactive leverages a number of proven and far-reaching Internet reputation management strategies, including the use of blogging, social media, search engine optimization, media relations, content development and syndication. Online reputation management has become critically important for public relations agencies, which may suffer more than other types of companies due to negative publicity. If PR firms have poor reviews or articles about them appearing prominently online, it can significantly hinder their ability to secure new clients.
In addition, Fat Brain Interactive serves as a trusted partner to public relations firms that would like to add web reputation services to their own offerings. In this way, the company's consultants work with PR firms' clients to build and maintain their online reputations, swiftly responding to rumors and negative publicity from news articles, blogs, social media and other digital platforms.
"We are experts when it comes to Internet reputation management, and we leverage our knowledge to develop sound strategies based on our clients' specific needs," said Truitt. "We're thrilled to announce the launch of this new set of solutions tailored to public relations firms and their clients across the United States."
In addition to public relations and marketing firms, Fat Brain Interactive works with professional athletes, sports teams, business executives, investors, lawyers, celebrities and other high-profile individuals and organizations. To learn more about the firm and the wide range of reputation marketing services it offers, visit http://www.fatbraininteractive.com.