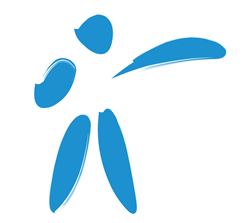 Designed to give a basic introduction of Singapore's healthcare system, with special focus applied to topics that would be most relevant to new expats to the city
SINGAPORE (PRWEB) April 30, 2015
People new to Singapore will no doubt have a number of questions regarding the city. In an attempt to familiarise themselves with their new locale, expatriates will, no doubt, seek out advice from co-workers and neighbors, as well as from online resources. For those that are looking to better understand the landscape of Singapore's healthcare and medical system, they now have a valuable resource to turn to from Pacific Prime.
Pacific Prime has just released a guide on 'Public and Private Healthcare in Singapore'. This guide was designed to give a basic introduction of Singapore's healthcare system, with special focus applied to topics that would be most relevant to new expats to the city. Topics covered within include:

Universal Healthcare
Public Hospitals
Private Hospitals
Cost
Insurance
Alternative Healthcare
If you are looking for any of the information mentioned above, go to Pacific Prime Singapore's website today and check out the guide for yourself. It is available in an easy-to-read PDF that can even be shared with friends.
Additionally, since many expats in Singapore are not eligible to receive government subsidised healthcare, interested parties can also benefit from using Pacific Prime Singapore's online quotation tool. With the tool, users can compare plans across a number of the world's best insurance companies to find plans with benefits custom tailored to each client's specific needs.
About Pacific Prime: For more than 15 years Pacific Prime has been offering expatriates and high net worth individuals in countries throughout the Asia Pacific and Middle Eastern regions with high quality international health insurance plans. Pacific Prime's focus is on providing excellent customer service, and their knowledgeable agents are dedicated to providing plans that work best for customers, not the insurance companies. Contact them today for your free quote.