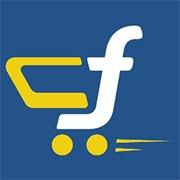 With a market size of 1.2 billion and a literacy rate of 74% and growing India could very well be the next China for the US publishing industry.Kait Neese, Managing Director - PODG
(PRWEB) March 19, 2014
In its next step toward becoming one of the world's largest content distribution networks for both print and digital books, Publish On Demand Global (PODG), has recently announced that they have joined forces with Flipkart.com. Flipkart is India's largest online marketplace and bookseller.
The deal was finalized during PODG's recent participation at the New Delhi World Book Fair held this past February in New Delhi, India.
Flipkart.com is rumored to hold over 75% of the market share for e-books in the country. This e-commerce powerhouse is India's largest online marketplace and bookseller. Flipkart has over 10 million registered active buyers and an estimated 100,000 unique visitors accessing the site daily.
Flipkart.com will allow all digital content distributed through PODG's network to be made available for sale in India to any reader with an Android, Apple iOS or Windows 8 device. Additionally the platform makes their full store front available via their website, http://www.Flipkart.com, for those who prefer desktop viewing.
Managing Director of PODG, Ms. Kait Neese, commented, "It has been three weeks since we left Delhi and our books are already live on flipkart.com which is stellar. Deals never happened this fast in China. With a market size of 1.2 billion and a literacy rate of 74% and growing India could very well be the next China for the US publishing industry."
ABOUT: Publish On Demand Global, through its partners and affiliates, currently provides services to approximately 10,000 authors and publishers around the world. We help authors and publishers penetrate other markets globally in print books, ebooks, mobile books and tablet books. We reach into 50 sales channels that are NOT covered by Ingram and Amazon (and any other Western company to the best of our knowledge).
ABOUT Flipkart is India's leading online shopping destination. With service to over 10 million registered users and 1 million daily visitors, Flipkart has become the largest online marketplace and bookseller in India. Users have access to items in over 17 categories including books, movies, music, games, computers, toys, personal products, apparel and more. Flipkart focuses on providing customers with easy-access to a variety of products and enjoyable online shopping experience.
Contact: Kait(at)publishondemandglobal(dot)com