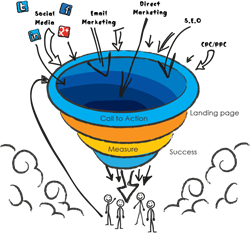 marketing with the most impact can often be achieved for little to no cost.
UK (PRWEB) May 31, 2014
For years, the Warwickshire-based web design and internet marketing agency has been working within the hospitality industry.
Think Cloud Studio delivers marketing solutions to help businesses attract more customers. A specific marketing package aimed at the pub industry is now available.
Recent reports suggest the pub industry is under a continued threat of closures. Think Cloud Studio Marketing Director Andrew Maynes believes the reasons for failure "are often because the pub hasn't deployed cost effective high impact marketing." He goes on to say that "marketing with the most impact can often be achieved for little to no cost, and whilst pub owners understand this, they fail to act and carry out consistent marketing." An instrumental part of successful marketing is using the right media at the right time. Our marketing consultation package will help pub owners carry out future marketing with little to no cost.
The marketing package for pub owners provides an informative insight to best marketing practice for the pubs. It includes strategy advice on approaching and attracting new customers. It is a mix of direct marketing and using social media platforms. It is an action-based consultation where pub owners have to carry out specific instructions.
"There is a consistent pattern of behaviour by our clients who are achieving success with their business. It is as simple as using sensible marketing strategies. Marketing strategies that send out the right message to the right customers at the right time," says Marketing Director Andrew Maynes, Maynes goes on to state that "educating business owners to use the internet as part of their marketing strategy is just half of the battle. Business owners need to take action and not just understand the things they need to be doing in the 21st centruy to succeed."
The new marketing package will be rolled out from June 1st. All pubs that need support for marketing should contact Think Cloud Studio directly. There is an initial cost of £399 + vat and will include full marketing consultation.