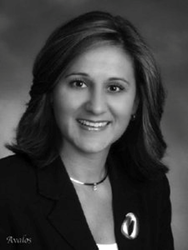 The Black Hills Energy Small & Medium Business Direct Install Program has helped significantly reduce our energy usage and costs
Pueblo, CO (PRWEB) August 06, 2014
Pueblo Latino Chamber of Commerce members are saving more than $166,000 on their annual utility bills as a result of energy-efficiency upgrades completed by SmartWatt Energy via the Black Hills Energy Small & Medium Business Direct Install Program.
Through this program, Black Hills Energy provides an incentive of up to 60 percent to help businesses with an average demand use of 350 kW or less per month conduct energy-efficiency upgrades. SmartWatt, the contractor administering the program, provides a free energy evaluation, recommended energy-efficiency improvements and interest-free financing for the business' remaining portion of the costs. Since 2012, the program has saved the Pueblo Latino Chamber and more than 25 of its members $166,334 in annual electricity costs.
"The Black Hills Energy Small & Medium Business Direct Install Program has helped significantly reduce our energy usage," said Sandy Gutierrez, President and Chief Executive Officer of the Pueblo Latino Chamber of Commerce. "We are thrilled to be able to refer our members to the program so that they can enjoy the same opportunities."
To educate other Pueblo Latino Chamber members on the program, SmartWatt and Black Hills Energy will be hosting a Chamber sponsored Business After Hours event on Thursday, August 7th. The event is being held at SmartWatt's Pueblo, CO office from 5:00 to 7:00pm, and will provide an overview of the incentives and energy savings that eligible businesses can gain through energy-efficiency improvements. For more information on the Black Hills Energy Small & Medium Business Direct Install Program, visit http://www.bheSaveMoney.com.
ABOUT SMARTWATT ENERGY, INC.
SmartWatt Energy is a unique energy-efficiency firm. It provides turnkey solutions for utilities, commercial, industrial and institutional clients and also develops proprietary software that streamlines internal workflow processes and provides comprehensive program reporting. SmartWatt Energy's three divisions use cutting-edge technologies, design and processes to take on and solve their client's toughest sustainability challenges:
•The Commercial, Industrial and Institutional Division works with end-use clients throughout the United States to design and install multi-measure energy-efficiency projects. Clients look to SmartWatt Energy to provide large-scale savings through turnkey energy auditing, engineering, project management and installation services.
•The Utility Division contracts directly with utilities to manage their commercial energy efficiency programs. SmartWatt Energy's vertically integrated program delivery platform ensures utility program success and client satisfaction, because all elements of the utility program are handled by a talented, integrated, cross-functional team.
•The Software Development Division creates customized, proprietary software applications to increase efficiencies and provide added value to utilities and national accounts clients.
SmartWatt Energy has won an Inc. magazine "Hire Power" award and has twice been named one of the "Fastest Growing Private Companies in the United States" on the magazine's annual 5000 list. For more information, visit http://www.smartwattinc.com.