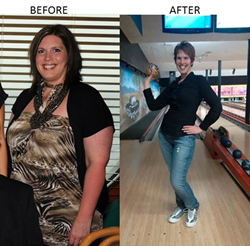 From May 2014 British patients can fly directly to Puerto Vallarta for weight loss surgery, from London and Manchester airports. A new direct route that will save UK patients valuable time.
Puerto Vallarta, Jalisco (PRWEB) April 17, 2014
Fantastic news for British patients flying to Mexico for weight loss surgery. From the 1st of May this year international tour operator TUI Travel begins a new route connecting major international hubs in the UK such as London and Manchester with Mexican city Puerto Vallarta.
Up until now, patients and holidaymakers had to fly via Mexico City first, so this new route will undoubtedly save British patients a lot of valuable time flying to Puerto Vallarta and returning back home after weight loss surgery.
A delighted Dr. Castaneda says: "Here at GastricBypassMexico we perform weight loss surgery on British patients almost every month. Quite often, the difficulty in having to fly to Puerto Vallarta via other Mexican cities made the journey uncomfortable for our UK patients, particularly on the way back home after bariatric surgery. This new route will improve dramatically the journey in both directions, making Puerto Vallarta more attractive than ever before for those British patients considering weight loss surgery in Mexico, and in particular Puerto Vallarta. Our prices are very affordable and I look forward to welcoming patients arriving from London and Manchester airports."
Bariatric surgeon in Mexico Dr. Castaneda is a leading expert in gastric bypass, gastric banding, gastric sleeve, duodenal switch surgery, metabolic surgery, and most types of weight loss surgery in Mexico. A certified weight loss surgeon, Dr. Castaneda was awarded "Best Bariatric Surgeon 2013" for his innovative and mobile-friendly website GastricBypassMexico.com, the website of reference for international patients seeking weight loss surgery in Mexico.
Weight loss surgery prices in Mexico can be up to 60% - 70% less expensive compared with surgery prices in the USA, Canada or UK. But that´s just one of the many reasons why British patients travel to Puerto Vallarta for weight loss surgery.
Puerto Vallarta offers one of the most beautiful cities to relax in Mexico, before and after surgery. Its warm climate, state-of-the-art medical facilities and internationally trained surgeons make this one of the most sought after medical tourism destinations in the world.
British patients can book an appointment with Dr. Castaneda at GastricBypassMexico.com