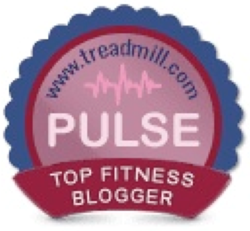 "I think I can speak for all of the recipients that we are proud to be selected for this award, and we are excited that our contributions have helped make PULSE a great place for enthusiasts of fitness and running." -Andrea Parker
Chicago, IL (PRWEB) February 04, 2014
PULSE, the online running and fitness community of Treadmill.com, today announced its winners for the TOP FITNESS BLOGGERS AWARDS. Top Fitness Bloggers are selected by the PULSE and Treadmill.com staff. The criteria for the award include quality of topics, interest level of the writing, as well as amount of community reach and reaction. "All of this year's winners have earned their space on our TOP FITNESS BLOGGERS List. Their contributions have made our running and fitness community a great place for everyone from beginners to elite athletes to learn and interact with other fitness enthusiasts and this is what we were looking for when we created PULSE," said Michael Kupfer, Director of Content for Pulse.
This year's winners include:
Andrea Parker- A nine time national championship athlete in Track and Field at The University of Michigan, Andrea loves to write on healthy food choices as well as motivation with workouts. http://parkersplash.wordpress.com/
Jess Anderson- Founder of triathlon training company http://www.TwoTri.com, Jess loves to write about how to make your workouts easier and tips for beginners training for their first big race.
Cristina Ramirez- Triathlete and owner of http://www.Triathlonmami.com, Cristina recently earned IronMan status after finishing the IronMan-Florida. Cristina has given numerous PULSE followers tips on daily training as well as race day advice.
Amanda Loudin- A Running coach with over 15 years of running and racing experience, Amanda brings a high level of energy to her contributions to PULSE. Her articles have topics ranging from mental toughness while running to tips for staying injury free. http://misszippy1.com/
Zach Freeman- Owner of ZachRunsChicago.com and chief running writer for Newcity Chicago, Zach contributes to PULSE with race reviews and tips on picking the right race for you! To find Zach at the starting line of a race look for the guy taking notes on his phone. http://www.ZachRunsChicago.com
About PULSE and Treadmill.com
PULSE is an online community of fitness and running enthusiasts that gives support and information about healthy lifestyle and running. For more information or to become a contributor to the site visit http://Pulse.treadmill.com or e-mail mikek@treadmill.com.
About Treadmill.com
Treadmill.com is the number one online cardio equipment store on the internet. With a combination of the best prices, trained staff managing phones and online chat, as well as the highest customer service Treadmill.com is changing the way people purchase fitness equipment online. For more information visit http://www.treadmill.com.