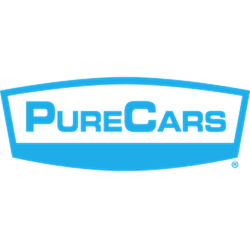 ATLANTA (PRWEB) September 11, 2018
PureCars, the automotive technology company with award-winning digital solutions, has been named a Search Innovation finalist in this year's Premier Partner Awards presented by Google Partners.
The Premier Partner Awards honor innovation in digital marketing across search, mobile, video, display, shopping and growing businesses online. PureCars is included with other top companies like Arcane Digital and Dialekta in the Search Innovation category.
PureCars is a data-driven technology company that has helped thousands of automotive dealers dominate digital and grow sales for variable and fixed operations. The company has been recognized for its SmartAdvertising solution, and its ability to drive the most qualified traffic to each dealer's website with maximum efficiency.
"For many car shoppers, Google is the first place they go to begin their search, so we're honored to be named a finalist for the Premier Partner Awards," said Sam Mylrea, CEO of PureCars. "We continue to see car shoppers evolve and get more web-savvy. SmartAdvertising ensures that our dealership partners remain top of mind for those shoppers at every stage of the buying journey."
SmartAdvertising helps dealers reach shoppers on every screen with a relevant ad for the right vehicle and the right offer through search, display, video and social channels. PureCars only engages car shoppers with search ads that are reflective of their interests and search behavior, ensuring that dealers are focusing their ad spend on high potential consumers who are actually in the market to buy.
PureCars is part of a select group of digital specialists that Google celebrates as Premier Partners. To qualify as a Premier Partner, organizations must pass a series of exams and prove their expertise in using and applying Google's advertising products.
Premier Partner Awards 2018 winners will be announced at g.co/PartnerAwards. To learn more about PureCars, please visit purecars.com.
About PureCars
Since 2007, PureCars has provided dealers with the tools and resources needed to thrive in a digital-first world. Its suite of solutions combine marketing automation with business intelligence to optimize digital campaigns and maximize growth through sales. More than 3,000 dealers partner with PureCars on their digital strategies between the U.S. and Canada. To learn more about the company and its solutions visit http://www.purecars.com.