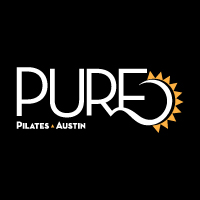 Austin, Texas (PRWEB) June 30, 2014
If the perfect workout existed, what would it consist of? For the owners of Pure Pilates Austin, the answer lays just beyond the floor to ceiling windows of their West Campus fitness studio that is home to eight sleek contraptions that work wonders on the human body. It's a low impact, high intensity, sweat producing, calorie burning, transformational fitness class that can only be accomplished on The Megaformer™ in a workout some have referred to as "Pilates on Crack". Pure Pilates Austin is the only studio in Austin to offer the Lagree Fitness™ based class, which boasts a die-hard, dedicated following that includes Nicole Kidman, Jennifer Aniston, Sofia Vergara, Britney Spears and Kim Kardashian. Combining the basics of traditional Pilates with strength training and cardio intervals, this total body workout achieves maximum muscle exertion, which in turn tones and sculpts the core, legs and upper body.
Plans are underway to open two additional locations in north and south Austin in the next 12 months and the owners of Pure Pilates Austin know they are on to something big.
"People are looking to maximize their workout time by engaging as many muscles as possible in the most efficient way – when I first tried this class in Southern California, I was immediately hooked by the way it made me feel," says Allison Slapnicka, co-owner of Pure Pilates Austin.
What started in Los Angeles by Sebastien Lagree has quickly spread to fitness hotspots across the United States, such as New York City, Washington DC and now Austin, Texas. What makes this workout unique is that it's done on a state of the art Megaformer™ machine – a hybrid Pilates reformer with pulleys, weights, grasps and glides that allow the user to get a complete full body workout incorporating cardio, core, strength and flexibility training without the impact that other fitness crazes place on the body Each class is different, and instructor selected playlists of upbeat music ensure a unique heart-pumping workout. With just eight machines in the West Campus location, each participant is able to get personal attention from the instructor throughout class.
When Cameron Drummond and Allison Slapnicka met in a study group while working toward their MBA's at UCLA, they had no idea they would eventually pack their bags and open up a fitness studio in Austin, Texas. The co-owners are also trainers at Pure Pilates Austin and are passionate about leading an active lifestyle both inside and outside the studio.
ABOUT LAGREE FITNESS™ Lagree Fitness™ is an innovative and aggressive approach to full body conditioning that effectively combines strength, core, endurance, cardio, balance and flexibility training. With Sebastien Lagree's own ground breaking invention, The Megaformer™, a system of resistance and counter resistance is used to strengthen the body, tone and elongate muscles, improve endurance, burn fat and increase flexibility and postural alignment. Slow and targeted, this no impact program uses blocks of sequential movements that place muscles under constant tension, encouraging maximum exertion with a very low risk of injury. Simply put, Lagree's framework delivers an unparalleled, total body experience that is conducive to maximum results in a minimal amount of time.
Pure Pilates Austin is located at 2222 Rio Grande Street, #105 in Austin, Texas (at the corner of 22 ½ and Pearl Street). Classes are available 7 days per week and need to be reserved in advance. Free parking is available at the Quarters Parking Garage located on 22 ½ between Pearl and Rio Grande. Introductory pricing for a new client is $30 for two classes or one month of unlimited classes for $149. For more information, visit http://www.purepilatesaustin.com or call 512-243-7510.
Facebook.com/PurePilatesAustin
Twitter.com/PurePilatesATX
Instagram.com/purepilatesaustin
Summer 2014 Specials:

5 Classes for $89
15 Classes for $239
1 Month Unlimited (No Commitment) - $169/ month
1 Month Unlimited (3 Month Commitment) - $149/ month