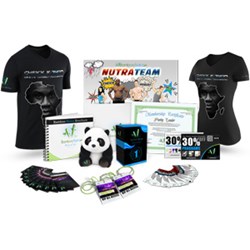 Denver, CO (PRWEB) December 10, 2013
Marking conclusion of an initial development phase devoted to establishing a rock-solid corporate foundation, Bamboo Nutra LLC is proud to introduce and announce release of the 'Purity Leader Championship Pack', the Company's first market-ready product. Bamboo Nutra identifies the Championship Pack as a 'limited time offer', which is being strategically released by means of a soft-launch in the months leading up to the Company's official launch, designated by the opening 'Purity of Life Challenge Event' to be held in Cancun. The Championship Pack boasts an assortment of limited edition products, exclusive prizes, and an inspiring business opportunity in the Company's Purity Leader position.
The focal point of the Championship Pack falls on Bamboo Nutra's coveted Purity Leader rank, which initially positions an Independent Distributor beyond entry level and provides substantial tools and assistance that the Company sees as an essential contribution towards embarking on a successful career. A key feature of the Purity Leader rank comes in the opportunity for a distributor to generate sizeable sales commission based on an ability the Company provides to sell high-ticket items such as By-Nature Cafés and exclusive Member State/Territories, whereas a prized opportunity of this nature is not typically included in an independent distributor's repertoire within the Direct Sales industry. Bamboo Nutra feels that their wide array of high-quality products and superb Compensation Plan, in conjunction with availability of these high-ticket items, will magnetize experienced industry professionals, and overwhelm the Company with a superior global distributor base.
To compliment the Purity Leader Rank, the Championship Pack is comprised of a variety of additional limited edition products and exclusive prizes:

15-day supply of the Company's By-Nature ONE – a power-packed daily all-in-one supplement boasting a natural blend of anti-aging, energy and immunity complexes, in addition to also serving as a multi-vitamin.
Entry to win an all expense paid trip to watch Cheick Kongo fight for the Bellator World.
Championship – 10 winners (each accompanied by 1 guest).
His/Hers Cheick Kongo World Champion V-Neck T.
Entry to win an all-inclusive trip to Bamboo Nutra's 'Purity of Life Challenge' event to be held in Cancun – 10 winners.
10 Guest passes to Cancun Event.
Autographed Nutra Team poster.
30% Off Coupon – towards first order of By-Nature products/accessories.
30% Off Coupon - for purchase of any one of Bamboo Nutra's fitness programs.
Print Pack – Purity Leader Certificate and Company Brochure.
Stuffed Bamboo Nutra Panda.
Bamboo Nutra will offer the Championship Pack to consumers directly via bamboonutra.com and online retailers such as Amazon, as well as through their Direct Sales Network via independent distribution. The Company states that release of the Championship Pack will initiate their calculated sequence of introducing all By-Nature products; also confirming release of their exclusive Fitness Programs is next in succession.
To view the Championship Pack please visit:
https://www.bamboonutra.com/purity-leader-championship-pack
About Bamboo Nutra LLC
Bamboo Nutra is a global Health Supplement and Lifestyle Company, focused on promoting the positive benefits associated with natural bamboo silica and healthy lifestyle options. The company is established around the philosophy that "nature is life", and was built on the principle that ingredients created from nature are the foundation of improved mental and physical well-being.