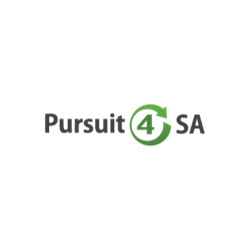 Pursuit4SA launches it's operations of high quality, UK standard, affrodable refurbish stock in SA
Johannesburg (PRWEB) January 15, 2015
Authorized KAZAM smartphone dealer and leading UK wholesaler of refurbished laptops and cell phones Pursuit4 launches its products in South Africa under the banner name Pursuit4SA.
Pursuit4 is known in UK for its high quality refurbished laptops and cell phone stocks. It provides after sales solutions to cell phone retailers and sellers. Along with this, it is authorized distributor of ICASA approved KAZAM cell phones which are popular smartphone sensation among UK population. After making a successful history and loyal clientele of retailers as well as wholesalers, Pursuit4 took the initiative to make its products available for global customers.
"Pursuit4 has a mission to grow globally with a vision to provide quality refurbished stock to retailers," says Ken Finneran, Director Pursuit4. "For this, we have launched our first international store in South Africa. Our services to mobile phone retailers include buying back, recycling, screen grade, refurbishment and trade ins."
He further explained that other than dealing in used laptops and cell phones, "Pursuit4SA is offering brand new KAZAM models to retailers and to individuals also. KAZAM are hot selling cakes in UK and we are sure it will be a success in South Africa. It is just what South Africans need: affordability, features, quality, after sales, everything."
Pursuit4SA is currently operating in Zimbabwe, Ghana, Namibia and Algeria. "We are planning to grow our network across more of South Africa and soon we will be launching our products to countries outside South Africa", said Ken Finneran.
Pursuit4SA has brought its efficient services and proficient products to South African customers the same way it has done it for UK market for years. Other than being a well-known and trustworthy name in refurbished laptops and cell phone industry, Pursuit4 is famous for its efficient customer service and customer care. It provides one of the best after sales offer to its clients. Its strategic objectives clearly put customer satisfaction to the high end priority.
Other than used stock, KAZAM cell phones are predicted to be an attractive addition to South African market. Pursuit4SA is offering a variety of these smartphones to individual and retail customers. KAZAM phone brings with it more features than its cost. Its features and benefits for the end consumer outcast its price which is comparatively quite low.
Pursuit4SA head office is located in Johannesburg. It has the facility to deliver the order at customer's doorstep or it can be collective from their nearby location. "People want quick delivery of their order and we ensure that our customers do not have to wait. We keep ready stock which takes less than 14 working days to deliver," says George Fernando, Operations Director at Pursuit4SA, "but sometimes, a customer wants to pick up the order himself. This can be due to their necessity or can also be due to their careful behaviour. In both cases, we are ready to serve them as they need. They can collect their order on their own or they can request a delivery."