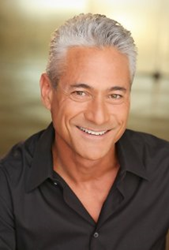 Phoenix, AZ (PRWEB) January 09, 2015
The Diversity Leadership Alliance and Desperado Film Festival have partnered to bring Olympian Greg Louganis to the campus of Paradise Valley Community College on Friday, January 23, 2015.
His appearance kicks off the 6th Annual Desperado LGBT Film Festival, January 23-25, which features socially relevant films to promote education and understanding of cultural diversity and inclusive communities
Louganis Appearance Schedule (subject to change):
Diversity Leadership Alliance Workshop
8:30 am – 12 pm | Center for the Performing Arts
The forum will feature screening of Back on Board, the documentary about Greg's life, followed by a Q&A session with Greg. Free and open to the public; limited seating, pre-registration required.
Register at: diversityleadershipalliance.net beginning December 26.
Desperado Film Festival Reception | Meet & Greet with Greg Louganis
6 – 7:30 pm | Center for the Performing Arts
All-Access Pass festival ticket required.
Desperado Film Festival Opening Night: 7:30 pm at the Center for the Performing Arts
Screening of Back on Board, followed by Q&A session with Greg Louganis. All-Access Pass or individual film ticket required.
About Greg Louganis (from louganisdoc.com)
Four-time Olympic champion Greg Louganis is widely considered the greatest diver in history. The only male to sweep both the 3m and 10m diving events in consecutive Olympic Games ('84 and '88), Greg earned a total of five Olympic medals, five World Championship titles and 47 national titles (more than anyone in U.S. history).
A pioneer as one of the first openly gay athletes, Greg demonstrated incredible courage and strength by competing while HIV positive in the 1988 Olympics. Often remembered for the shocking moment when he struck his head on the springboard, Greg revealed remarkable courage and tenacity when he returned to the board and won gold the following day.
Currently, Greg is a mentor for the US Olympic diving team, a judge for the Red Bull Cliff Diving Tour, a dog agility expert, and a motivational speaker.
The sixth annual Desperado LGBT Film Festival is hosted by PVCC's Office of Student Life, Center for the Performing Arts, Center for International Studies, and the Desperado Film Club.
The festival showcases quality films that are related to the experiences of the LGBT community, and includes feature films, documentaries and shorts that explore the LGBT experience, as well as a student film competition, DJ, and an art exhibit featuring work by LGBT artists.
The opening night film screening on January 23 will be followed by two days of all-day screenings.
Early Bird All Access pass is available through January 1, 2015, for just $60. This includes admission and priority seating for all film events and invitation to the opening night reception. From January 2 – January 19, All Access passes may be purchased for $80, with the same benefits as the Early Bird pass. After January 19, only individual tickets will be available. Learn more about purchasing tickets to this event.
All screenings take place on the campus of Paradise Valley Community College, in the Center for the Performing Arts. The college is located at 18401 N. 32nd St., Phoenix.
Free parking for the CPA is at the 34th Street and Union Hills Drive entrance.
###
Founded in 1985, Paradise Valley Community College is one of the 10 regionally accredited Maricopa Community Colleges, and has an offers transferable academic courses as well as job-specific occupational training. The Union Hills campus is located just west of the SR51 Union Hills exit, at 18401 N. 32nd Street, Phoenix, AZ 85032. PVCC at Black Mountain, serving the far north Valley, opened in August 2009. PVCC is accredited by the Higher Learning Commission (HLC) of the North Central Association (NCA).