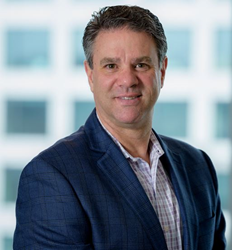 Our leadership is as important as ever. Mike and Andy are examples of our commitment to continue thriving for excellence in client satisfaction and product innovation
Anaheim, CA (PRWEB) February 01, 2017
Pycha, former Executive Director and sales leader for Neustar Localeze, has joined Brandify as Chief Revenue Officer. Pycha has a proven track record for sales acceleration and leadership, with over 20 years of experience in technological innovators like AOL, Verizon and Vitrus Marketing, Pycha will direct sales, partner relationships, business development and client success initiatives.
"Brandify's entire technology stack and services position it to serve businesses across the globe," Said Pycha. "My job is to grow and also expand the business by forging new partnerships, entering new markets, but to also enrich our current enterprise relationships. We are poised to win, we have the right products and team."
Joining Pycha is Andy Roy, as Brandify's VP of Strategy. Roy, formerly at Microsoft and Razorfish, brings years of experience in both software enterprise sales and digital strategy. Most recently Roy spearheaded the company's incubation initiative for local marketing innovation, Brandify Labs.
"Brandify Labs is innovating the way CMOs and CTOs validate location-based marketing and technology," said Roy. "As VP of Strategy, I am excited to help enterprises navigate the MarTech landscape and elevate the Brandify's solution through product innovation and strategic bets."
Brandify's recent executive leadership expansion is a reflection of the organization's rapid growth and commitment to client success.
"Our team and technology are expanding at a fast pace," said Manish Patel, CEO of Brandify. "Our leadership is as important as ever. Mike and Andy are examples of our commitment to continue thriving for excellence in client satisfaction and product innovation.
The company has also onboarded Neustar's Joel Smart, Convirza's Geoffrey Infield, Local.com's Rob Luskey and Aetna's Roger Oney at the tail end of 2016. All recent executive hires will work in tandem with the company's recently acquired mobile development team to infuse emerging user experience trends and help brands interact with tomorrow's customers.
About Brandify
Brandify is the single answer to Local, connecting global brands with consumers in the moment by leveraging the most comprehensive location technology solutions in the market. Brandify has simply connected over 500 global brands in over 4.5 million locations, including healthcare, finance, and retail, to consumers worldwide since 1997. The company provides the multi-location digital marketing technology, services and intelligence needed to understand consumer intent. Marketers can simplify local decisions with actionable recommendations, using its' field-tested bench marking metric, Brandscore.