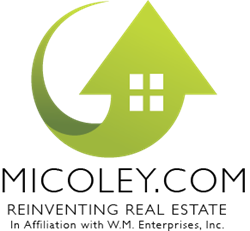 Green Bay, WI (PRWEB) January 27, 2015
Green Bay, Wisconsin-based online real estate auction firm Micoley.com is gearing up for another year of offering its hybrid sales and marketing model to the masses, and it will begin its push with its Q1, 2015 event on February 28 from 11:00 AM to 2:00 PM Central Time. With more than 250 properties from more than 20 states up for auction -- while listed and fully available for purchase prior to the event -- the February event is major. The property types included in the auction range from single family residential and traditional commercial such as office and retail, to specialty properties like fitness facilities, hotels, restaurants, marinas, airport hangars, and more.
In the city of Racine, Wisconsin, five different multi-family complexes will be a part of the auction. Three of the properties are in the 53402 zip code, consisting of four-unit apartment buildings that are architecturally identical. Each unit has two bedrooms and two bathrooms, and each building has a laundry facility in its full basement and outside parking for four, five or ten vehicles. These complexes are listed at $169,500 with an opening bid of $125,000. Two additional multi-family properties are located in the zip code of 53406, on Roosevelt Avenue. With eight units, each 2 bed/1 bath with assorted amenities, the buildings each have eight parking spaces available. Both properties are listed at $284,500 with an opening bid of $195,000 if no offer is received by the February 28 auction.
At 50 Tower Lane in Avon, Connecticut (zip: 06001), located just off Route 44 on over 13 acres of premium Hartford County land is a 77,130-square foot industrial building. A flex space property, this recently renovated, high-end building offers manufacturing and office space, and can expand to 100,000 square feet. The building currently houses nearly 17,000 square feet of office space, 22-foot ceilings, five loading docks, and 120 parking spaces. Heating, cooling, sprinklers, electricity and heavy power are already available. The property is listed at $2,500,000 with an opening bid of $1,695,000 if no offer is received by the February 28 auction.
At 3720 Golden Oaks Drive in Cottonwood Heights, Utah (zip: 84047), in the heart of ski country on the east bench of the Wasatch Mountains is one of the most desirable commercial development properties in the country. With 29 acres of developable land, nearly 16 acres of open space, and another parcel on the premises nearly 15 acres in size, this is an enormous patch of highly sought-after land in prime ski resort territory. The property is listed at $2,995,000 with an opening bid of $1,750,000 if no offer is received by the February 28 auction.
The highly motivated sellers of these properties have indicated that they plan to entertain early bids and offers. Buyers are most likely already researching these properties, and coming to decisions about whether to make a purchase, so potential buyers are advised to act fast.
Interested parties should visit micoley.com to find more photos and details about the property, or visit in person and perform an inspection on site, which is highly recommended. (866) 371-3619 is Micoley.com's information line. Additionally, Micoley.com features a live chat service through which questions can be answered.
About Micoley.com:
Green Bay, Wisconsin-based Micoley.com is a real estate marketing firm specializing in project focused auctions of bank-owned properties throughout the United States. The Micoley.com approach to real estate marketing tailors each auction plan to the client's individual needs. The site is constantly being updated for the benefit of buyers, as large-scale auction events are held monthly, and new properties are added daily.