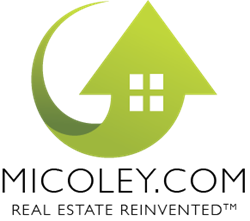 Milwaukee, WI (PRWEB) May 06, 2015
Micoley.com, an online real estate auction firm based in Green Bay, Wisconsin, will hold its Second Quarter auction event on May 30, 2015. The company is known for its hybrid sales and marketing model, featuring over 300 properties in 26 states. Among the property types included are: single-family residence investment, residential, and commercial property ranging from office and retail to specialty such as fitness facilities, hotels, restaurants, marinas, golf courses, car washes, gas stations, and more. All of the properties are fully available for purchase prior to the date of the auction.
Next to a beautiful golf course in Rio Communities, New Mexico is a tract of undeveloped land close to 12 acres in size. The city of Rio Communities is adjacent to the Rio Grande and offers easy commuting to Albuquerque -- ideal surroundings for the 79 paper plotted lots and five open-space/drainage/utility parcels that comprise this property on Tract H Golf Course Road. The property is listed at $365,000 with an opening bid of $245,000.
At 50 Tower Lane in Avon, CT is a prime industrial investment opportunity. Located just off Route 44 in Avon on 13.35 acres, the possibilities are endless for this 77,130sf high end industrial building. The property also offers manufacturing and office space, 22ft ceilings, 5 loading docks, parking spaces for 120 vehicles, and the capacity to expand to 100,000sf. Current utilities include heating, cooling, sprinklers, and electricity/heavy power. The list price on this property is $2,500,000 with an opening bid of $1,695,000.
On Chateau Terrace in Oshkosh, Wisconsin are four separate duplex residences built in the late 1990s that are on the market as a single investment package. All four buildings feature 4 bedrooms, central air, and an attached garage. Two, 2-story duplexes feature 2,097 square feet of space and 2 full baths and 2 half baths. The additional two complexes are 1-story duplexes featuring 2,184 square feet of space and 2 full baths. All four properties are well maintained with great rental income potential. The properties are listed at $734,000 with an opening bid of $650,000 if no offer is received by the May 30 auction.
The highly motivated sellers of these properties have indicated that they plan to entertain early bids and offers. Buyers are most likely already researching these properties, and coming to decisions about whether to make a purchase, so potential buyers are advised to act fast. The online auction event is scheduled to take place Saturday, May 30th, 2015 from 11 am to 2 pm Central Standard Time.
Interested parties should visit micoley.com to find more photos and details about the property, to register to bid. Micoley.com highly suggests that all interested parties visit properties in person and perform an inspection on site. (866) 371-3619 is Micoley.com's information line. Additionally, Micoley.com features a live chat service through which questions can be answered.
About Micoley.com:
Green Bay, Wisconsin-based Micoley.com is a real estate marketing firm specializing in project focused auctions of bank-owned properties throughout the United States. The Micoley.com approach to real estate marketing tailors each auction plan to the client's individual needs. The site is constantly being updated for the benefit of buyers, as large-scale auction events are held monthly, and new properties are added daily.