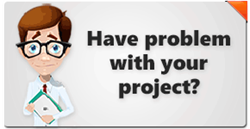 All code is guilty, until proven innocent.
Kharkov, Ukraine (PRWEB) June 30, 2014
BugHuntress Company, a provider of outsourced QA services, has launched its new testing service '$3 Test Case' to provide businesses with a quick access to the solution of local quality issues when they need them.
What is it all about?
The quality of your product is the reputation of your business. A huge demand for quality in IT business has turned web and software testing into a fast-growing, self-sufficient industry today. As IT products are getting increasingly complex, so are their quality issues which are almost impossible to cover within a company completely. That's why businesses resort to large QA-specialized vendors which provide all kinds of testing services and can maintain your project's quality throughout the production. Such testing vendors are usually focused on large, long-term projects and profound cooperation. But what to do if you need a quick testing help instead of these? BugHuntress has found a way for you.
What Is '$3 Test Case'?
BugHuntress has offered companies the '$3 Test Case' service which is supposed to be a simple solution to any QA issue in an IT project. With this service customers get one function of their product tested quickly and in full.
Why Is It Good?
$3 Test Case is good from any side except one: you get only one single test case performed which in no way covers all the QA issues in your project. Instead, as BugHuntress states it, it's a 'quick, quality and affordable' way to test any compromised point of your product. Thus, the writing and execution of a test case takes up to 15 minutes. One test case scans the tested function for bugs and you get a complete bug report in the end. This costs only $3 and doesn't require lengthy terms negotiations and project estimation. The process of ordering is simple, too. You need only to fill your name, e-mail and the problem description in the form to start the service. In other words, if you seek for quick QA help without bothersome formalities, this service looks like a pretty solution.
BugHuntress also can write test cases for clients for the same price, more details: http://www.bughuntress.com/test-case-writing
You can order the service here: http://www.bughuntress.com/request-test-case
What Is BugHuntress QA Lab?
BugHuntress QA Lab is a prospective Ukrainian vendor of IT testing services outsourced from all over the globe. It was founded in 2001 and now has representative offices all over the world, including USA, Switzerland, France. The company has a team of almost 300 IT experts with a fair professional record. Among their customers are big corporations like Skype and Microsoft, as well as Skyhook, Universal Electronics and others.
BugHuntress QA Lab
http://www.bughuntress.com/