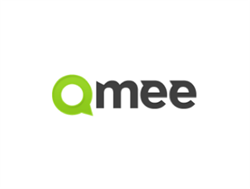 Chicago, IL (PRWEB) November 23, 2015
The holiday season is right around the corner and consumers are looking for the best gift deals for the people on their shopping lists. According to the National Retail Federation, the average American will spend more than $800 this year on holiday gifts. Some of the more popular and pricier gifts are from the tech world. Qmee, the ultimate shopping resource, has compiled a list of the most popular (by search) tech gifts, and paired them with the best deals available.
Qmee, a free browser app, removes the pressure to find the best gifts by enhancing the online shopping experience with its three-fold savings offerings: automatic price comparisons, applicable coupons and cashback rewards.
Amy Allen, Qmee's Chief Savings Predictor, has compiled a list of the hottest tech gifts, based on search behavior and pricing patterns. To get the best deals, ease stress and save money, she advises to start holiday shopping early.
"The holidays seem to approach quicker every single year, which can cause stress for the average shopper. But the sooner you start your shopping, the more you'll save and ease your worries," Allen said. "Our gift list has been created from diligent research and checking prices daily, while also monitoring the most searched gifts for the tech-savvy consumers out there. With Qmee's search capabilities, shoppers will undoubtedly find the best deals and also earn cash rewards this holiday season."
Below are the 10 most popular technology gifts, according to Qmee research:
1) LG Electronics 42-Inch 1080p LED TV (2015 Model)
2) Samsung 40-Inch 1080p SMART LED TV (2015 Model)
3) Pebble Time Steel Smartwatch for Apple and Android Devices
4) Sphero BB-8 App Enabled Droid
5) Magic Bullet NutriBullet Pro 900 Series Blender and Mixer System
6) Kitchen Aid Multi-Cooker
7) Samsung Galaxy Tab 10.5 Inch Tablet
8) Apple iPad Air 2
9) Acer 11.6-Inch Chromebook
10) Xbox One 1TB Console – Halo 5: Guardians Limited Edition Bundle
An emerging alternative to Google, Bing and Yahoo, Qmee chooses to share the wealth, as opposed to pocketing advertising dollars, earning users an average of $60 a year just for searching online as they normally would.
Founded with the singular goal of putting the consumer back at the center of the Internet, Qmee users have earned more than half a million dollars since its launch in 2013. To get paid for searching online, go to http://www.Qmee.com
About Qmee.com
Qmee is your ultimate online resource, offering automatic price comparisons, applicable coupons and rewards for shopping your favorite brands. The app allows consumers who make search engine queries to receive better results, top deals, and also to be paid for clicks into the links they otherwise would select for zero reward. The fastest-growing search-loyalty app and price comparison website, Qmee was launched in 2013 by Nick Sutton and Jonathan Knight, longtime friends and software executives with collective experience in software, investment banking and building startups. Featuring a true cash bank that allows consumers to withdraw their funds through a PayPal account or to redirect their earnings to local and national charities, Qmee is an innovator in the rewarded-search, coupon and price comparison space with more than 190,000 U.S. users. To learn more about Qmee or to register to make shopping a more enjoyable and affordable experience, visit http://www.Qmee.com.