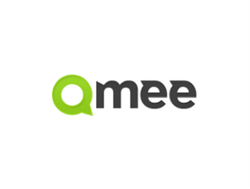 Chicago (PRWEB) September 30, 2015
Americans have grown so reliant on the Internet as the ultimate go-to source for all our queries that we ask it everything. Search engines by nature invite people to ask any question that comes to mind, no matter how uncommon or funny it may seem.
While typing in a question, have you ever wondered if other people ask search engines the same types of questions that you do? Qmee, the free search rewards browser app, has compiled a list of the most humorous, bizarre, and downright confusing queries from the past month.
Their team has compiled the ten funniest and most bizarre searches for all of September with their inaugural Top 10 List and where they originated from:

How long is two day shipping? - Colorado
How to train a dog to walk on a treadmill? - Illinois
Why does bad vodka taste bad? - Michigan
How in the world can Sean be pronounced Shawn? - Ohio
Why are there so many goddam crumbs on the bed? - Ohio
Why do ice cubes taste funny? - Pennsylvania
Why baby poop smells like buttered popcorn? - Washington
Where does the bathroom fan lead to? - Texas
How heavy is an ounce of gold? - Maryland
How to stop my hands from shaking after freezing them? - Louisiana
This emerging alternative to Google, Bing and Yahoo is filled with all the right answers for all the weird questions. However, Qmee chooses to share the wealth with its users as opposed to pocketing advertising dollars. With Google making an average of $80 off of the data mined from each user every year, Qmee shares the wealth with users who can earn about $60 a year just for using the search engine.
Founded with the singular goal of putting the consumer back at the center of the Internet, Qmee has given their American users a total of $78,000, and their users' charities of choice $1,100 since launching in the states. Qmee has 150,000 users in the U.S. and they recently secured $4.5 million in funding. As the company looks toward building its American user-base, Qmee will provide the platform for millions more funny, bizarre, quirky and downright strange search queries while helping its users make money for searching online.
To get paid for asking your own wacky questions, go to http://www.Qmee.com
About Qmee.com
Qmee is a search rewards app that allows consumers who make search engine queries to receive better results and also to be paid for clicks into the links they otherwise would select for zero reward. The fastest-growing search-loyalty app, Qmee was launched in 2013 by Nick Sutton and Jonathan Knight, longtime friends and software executives with collective experience in software, investment banking and building startups. Featuring a true cash bank that allows consumers to withdraw their funds through a PayPal account or to redirect their earnings to local and national charities, Qmee is an innovator in the rewarded-search space with more than 150,000 U.S. users. To learn more about Qmee or to register to begin earning reward dollars, visit http://www.Qmee.com.