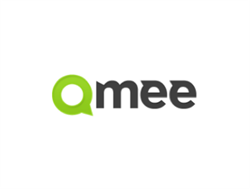 Chicago (PRWEB) December 03, 2015
Black Friday and Cyber Monday are arguably the biggest shopping days of the year with consumers chasing down the supposed best deals of the season. However, Amy Allen, Chief Savings Predictor at ultimate shopping resource Qmee, has been watching and tracking prices for some of this year's hottest gifts for more than a month and found that some prices not only didn't drop, but increased on November 27 and November 30.
The National Retail Federation estimated 151 million people did their shopping over the 2015 Thanksgiving weekend, spending an average of $300. But, Allen says these holiday shopping days may not provide consumers with the best overall deals.
Allen's research shows that many gift prices actually went up just prior to Thanksgiving or on the following Friday or Monday. For instance, many toys saw price drops leading up to November 30 only to show price increases on Monday. The Fisher-Price Imaginext Ultra T-Rex had been hovering around $78.99 over the past month, dropped down to $69.99 and then shot up to an even higher price of $100.58 on November 30. The Razor Roller BMX/Freestyle bicycle had been steadily increasing in price the week of Thanksgiving, originally starting at $98.99 and slowly inching toward $102.20 on the day after Thanksgiving.
"The perception is that Black Friday and Cyber Monday have the best deals for shoppers who want to get started early on their holiday shopping, but my research showed otherwise. Shoppers would be shocked to know that they aren't really saving that much money, despite the marketing hype," Allen said. "While our research found that there were a few prices that dropped or remained the same, we saw prices for a good portion of the most popular gifts actually increased during these two days."
Toys were not the only products to see price increases over the popular holiday shopping weekend. Qmee's research found the Magic Bullet NutriBullet Pro 900 Series Blender and Mixer System had several price fluctuations leading up to the shopping days, dropping as low as $97.99 the Monday before Thanksgiving and then skyrocketing to $138.88 on Friday of that week.
Data from Qmee also found that some items did not fluctuate at all, suggesting these two big shopping days are not that impactful. For instance, the KitchenAid Multi-Cooker and Bose Quiet Comfort Acoustic Cancelling Headphones had the same prices of $249 and $299, respectively, for more than a month, with no signs of a discount.
"Our research has shown that these 'huge' shopping days are not what they are cracked up to be," Allen said. "There are a few good deals out there, but most of the time, consumers will be better off doing their shopping before or even after these days hit."
Qmee, a free browser app, removes the pressure of searching for the absolute best price for the gifts on your list by enhancing the online shopping experience with its three-fold savings offerings: automatic price comparisons, applicable coupons and cashback rewards.
Additionally, Qmee is an emerging alternative to Google, Bing and Yahoo, opting to share the wealth, as opposed to pocketing advertising dollars, earning users an average of $60 cash a year just for searching online as they normally would.
Founded with the singular goal of putting the consumer back at the center of the Internet, Qmee users have earned more than half a million dollars since its launch in 2013. To get paid for searching online and to find the best deals for everyone on your holiday shopping list, go to http://www.Qmee.com.
About Qmee.com
Qmee is your ultimate online resource, offering automatic price comparisons, applicable coupons and rewards for shopping your favorite brands. The app allows consumers who make search engine queries to receive better results, top deals, and also to be paid for clicks into the links they otherwise would select for zero reward. The fastest-growing search-loyalty app and price comparison website, Qmee was launched in 2013 by Nick Sutton and Jonathan Knight, longtime friends and software executives with collective experience in software, investment banking and building startups. Featuring a true cash bank that allows consumers to withdraw their funds through a PayPal account or to redirect their earnings to local and national charities, Qmee is an innovator in the rewarded-search, coupon and price comparison space with more than 190,000 U.S. users. To learn more about Qmee or to register to make shopping a more enjoyable and affordable experience, visit http://www.Qmee.com.