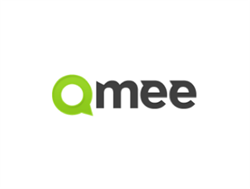 Chicago (PRWEB) March 22, 2016
The Easter Bunny – and his parental helpers across the U.S.– have been shopping online the past few weeks, searching for the best goodies to make children squeal with excitement on Easter morning. Qmee.com, the cash back rewards app and ultimate online shopping resource, has released its annual list of user searches to help inspire shoppers to find the best Easter gifts and basket stuffers this year.
An emerging addition to search engines such as Google and Yahoo, Qmee.com takes the guesswork out of finding the best online deals, while providing cashback rewards to users for their everyday searching behavior.
Qmee's Chief Savings Predictor, Amy Allen, has compiled a list of actual user searches for Easter gifts, with the goal of inspiring shoppers across the U.S. to make the annual hunt for Easter baskets worth the effort this year:

Art Supplies – Kids love to channel their inner Van Gogh and are sure to enjoy a fresh set of crayons, markers and coloring books to help them express their creativity.
Small Instruments – For kids who are musically talented or want to be rock stars when they grow up, small instruments like a recorder, tambourine and cymbals are a great surprise that is sure to keep them occupied.
Puzzles – Double up on having fun and sharpening problem-solving skills with an Easter or spring-themed puzzle as a challenging addition to a child's goodie basket.
Bike accessories – With spring upon us, it's time to get pumped to spend more time outside. It will be even more exciting to dust off the bike and take it for a spin with new accessories like a bike horn, streamers and basket.
Books – Foster a kid's love for reading by adding a book to their Easter basket. This is a great gift for all ages and provides educational benefits, which is also a gift for parents.
Qmee users earn an average of $60 per year for simply doing what nearly all Internet users are already doing on a daily basis – searching online. Founded with the singular goal of putting the consumer back at the center of the Internet, Qmee users have earned more than half a million dollars since the brand's launch in 2013. The ultimate online shopping resource offers price comparisons and applicable coupons for all your shopping needs all throughout the year.
To get paid for searching online and find the best deals available on the Internet, go to http://www.Qmee.com.
About Qmee.com
Qmee is the ultimate online resource, offering automatic price comparisons, applicable coupons and rewards for shopping everyone's favorite brands. The app allows consumers who make search engine queries to receive better results, top deals, and also to be paid for clicks into the links they otherwise would select for zero reward. The fastest-growing search-loyalty app and price comparison website, Qmee was launched in 2013 by Nick Sutton and Jonathan Knight, longtime friends and software executives with collective experience in software, investment banking and building startups. Featuring a true cash bank that allows consumers to withdraw their funds through a PayPal account or to redirect their earnings to local and national charities, Qmee is an innovator in the rewarded-search, coupon and price comparison space with more than 190,000 U.S. users. To learn more about Qmee or to register to make shopping a more enjoyable and affordable experience, visit http://www.Qmee.com.