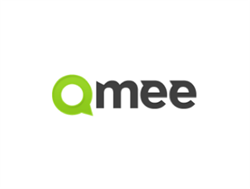 Chicago (PRWEB) April 18, 2016
With the 2016 presidential election heating up, Americans are constantly bombarded with political news. From closely following debates to staying current through Facebook updates, everyone is surrounded by information about the presidential candidate. The data tracking experts at Qmee, the free search loyalty browser app, have been monitoring the online political conversation and have correlated searches for Hillary Clinton and Donald Trump to searches for other celebrities.
According to Qmee's Chief Savings Predictor and online search expert, Amy Allen, people searching for Donald Trump also want to know more about:
1) Shia LaBeouf
2) Gwyneth Paltrow
3) Scott Baio
4) Drew Barrymore
5) Jerry Seinfeld
6) Amy Schumer
7) O.J. Simpson
8) Ariana Grande
9) Russell Wilson
10) Ciara
People interested in learning more about Hillary Clinton are also searching for:
1) Jared Fogle
2) Ethel Kennedy
3) Kurt Cobain
4) Frank Sinatra Jr.
5) J.K. Rowling
6) Steven Spielberg
7) Jessica Alba
8) Dwayne Johnson
9) Alexander Hamilton
10) Michael Jackson
"At Qmee, we're constantly monitoring our data to uncover trends in online shopping and search behavior," said Allen. "During this hot political climate, we thought we'd have a little fun and see if we can connect other celebrities to searches for Hillary and Donald. The results are surprising – who knew that The Rock and Hillary Clinton and Amy Schumer and Donald Trump would ever be paired together? We look forward to uncovering more search trends leading up to the election this fall."
Qmee is an emerging alternative to Google, Bing and Yahoo, which rewards its 500,000+ users just for going about their regular search behavior instead of pocketing advertising dollars earned by its users. Qmee has rewarded its users more than half a million dollars since its launch in 2014 – the average user earns $60 a year just for searching online as they normally would.. To learn more, visit http://www.Qmee.com
About Qmee.com
Qmee is a search rewards app that allows consumers who make search engine queries to receive better results and also to be paid for clicks into the links they otherwise would select for zero reward. The fastest-growing search-loyalty app, Qmee was launched in 2013 by Nick Sutton and Jonathan Knight, longtime friends and software executives with collective experience in software, investment banking and building startups. Featuring a true cash bank that allows consumers to withdraw their funds through a PayPal account or to redirect their earnings to local and national charities, Qmee is an innovator in the rewarded-search space with more than 200,000 U.S. users. To learn more about Qmee or to register to begin earning reward dollars, visit http://www.Qmee.com.