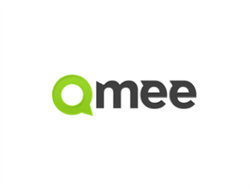 Chicago (PRWEB) April 26, 2016
Every spring, families across the country scramble to find the perfect gift for their moms on Mother's Day. With the May 8th holiday quickly approaching, time is running out for gift givers to figure out whether their mom would rather have new jewelry or a classic bouquet of flowers. But thanks to Qmee.com, the free, cash back rewards app and ultimate online shopping resource, shopping for a Mother's Day gift just got easier – and less expensive.
According to Qmee's Chief Savings Predictor and online search expert Amy Allen, some days are cheaper than others when it comes to Mother's Day shopping. Based on actual user shopping behavior data, Qmee has predicted the best days to buy go-to Mother's Day gifts for less:

Jewelry and Beauty Products – The best day to buy everyone's favorite Mother's Day gift, jewelry, is April 28. That's when price tags on necklaces, earrings and bracelets are expected to be marked down, along with perfumes and other beauty products.
Homeware – For moms that have a passion for interior design, April 29 is the day to shop to score homeware gifts at a discount.
Food and Wine – Food and wine baskets are another foolproof Mother's Day surprise. Order them on April 30 to save some cash.
Accessories – Families with fashion-forward moms should get their shopping done on May 1. That's when accessories are predicted to be the cheapest.
Entertainment – May 2 is the best day to buy any entertainment related gift, like CDs and DVDs, in order to get the lowest prices.
Flowers – Flowers are always a Mother's Day hit, but they aren't cheap. Families should place the order for their Mother's Day bouquets on May 3 in order to save a few bucks. Shoppers can save more by picking a delivery date a few days before or after Mother's Day.
Qmee is an emerging addition to search engines like Google, Bing and Yahoo. The brand makes it a priority to reward its 500,000+ users just for staying loyal to their online searching habits. Since Qmee's launch in 2014, its users have made more than half a million dollars. The average Qmee user makes $60 every year just for browsing the web on their usual search engines.
"We're constantly working to pinpoint exactly how consumers alter their online searching and shopping habits around major holidays," said Allen. "By uncovering these trends, we're able to help our users save money while shopping for gifts. Our goal is to make shopping for every holiday as easy and as affordable as possible."
To join the Qmee community and save money while shopping for Mother's Day, go to http://www.Qmee.com.
ABOUT QMEE.COM:
Qmee is the ultimate online resource, offering automatic price comparisons, applicable coupons and rewards for shopping everyone's favorite brands. The app allows consumers who make search engine queries to receive better results, top deals, and also to be paid for clicks into the links they otherwise would select for zero reward. The fastest-growing search-loyalty app and price comparison website, Qmee was launched in 2013 by Nick Sutton and Jonathan Knight, longtime friends and software executives with collective experience in software, investment banking and building startups. Featuring a true cash bank that allows consumers to withdraw their funds through a PayPal account or to redirect their earnings to local and national charities, Qmee is an innovator in the rewarded-search, coupon and price comparison space with more than 190,000 U.S. users. To learn more about Qmee or to register to make shopping a more enjoyable and affordable experience, visit http://www.Qmee.com.