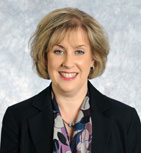 Cleveland, OH (PRWEB) May 08, 2014
In CHAMPS Oncology's most recent blog post, "Q" is for Quality (and QOPI Certification), Melissa Smith shares her thoughts on the topic. Smith explains that the quality of care a cancer patient receives is crucial to their survival. That's why administrators and clinicians implement patient-centered practices that ensure patients receive appropriate treatments. To that end, many facilities seek accreditations, which require adherence to certain standards as proof of the quality care they provide to their patients.
CHAMPS Oncology has noticed a growing number of hematology-oncology practices pursuing The American Society of Clinical Oncology (ASCO) Quality Oncology Practice Initiative (QOPI) certification. After recently completing the chart abstracting process for three practices, Smith can say firsthand the requirements of QOPI certification truly promote excellence in patient care. QOPI is a quality improvement program that consists of a retrospective chart abstraction twice per year for participating practices to essentially review adherence to various quality measures. Some of the areas measured include:

Chemo Administration
Pain Management
Psychological Support
End-of-Life Care
Symptom/Toxicity Management
If your hematology-oncology practice is interested in QOPI certification, check out their website for more information. Smith closes her blog by asking readers "If you have already participated in QOPI, who have you used to help meet this certification?".
To learn more about the CHAMPS Oncology Outlook blog, visit http://www.oncologyoutlook.com.
###
In this transforming healthcare environment of patient-centered care, CHAMPS Oncology - like cancer program administrators, clinicians, industry leaders - understands the importance of quality cancer information for administrative planning, clinical outcomes and performance measures to improve quality of cancer care. CHAMPS Oncology's team of cancer information specialists and multi-credentialed certified tumor registrars (CTRs) strategically partners with cancer programs nationwide offering customized strategies and solutions that best complement the respected cancer programs they are privileged to assist. CHAMPS Oncology specializes in cancer information management, cancer program consulting, informatics, data quality and education, and quality initiatives. For more about CHAMPS Oncology, please contact Toni Hare, RHIT, CTR, Commission on Cancer-trained consultant and vice president, at 216.255.3716 or by email.