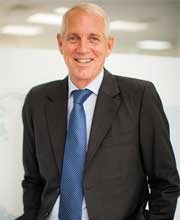 Qorus Breeze Proposals is definitely making a real difference in our proposal management processes, and our lives are easier for it.
London, United Kingdom (PRWEB) December 13, 2013
Qorus Software, provider of document automation solutions for Microsoft Office and Microsoft SharePoint, announced today that Hart Security, an international risk management company, have successfully implemented the company's proposal automation and RFP collaboration software, Qorus Breeze Proposals, for the creation of their sales proposals and their response documents to RFPs (Request for Proposal).
Qorus Breeze Proposals is Qorus Software's document automation and collaboration solution designed to meet the specific requirements of bid and proposal managers and sales teams.
Built on the company's flagship document automation platform for SharePoint, Qorus DocGeneration, Qorus Breeze Proposals provides authoring and collaboration functionality via end-users' Microsoft Office environment, as well as bid and proposal management specific functionality via an easy-to-use web interface. Qorus Breeze Proposals works with Microsoft SharePoint, Microsoft Word, Excel and PowerPoint, and integrates with leading CRM systems and other enterprise systems to dynamically import live data and content into sales templates.
"We have implemented Qorus Breeze Proposals to integrate our various divisions under one bid and proposal management process," says Stuart Johnson, Hart Security Business Development Director. "We chose Qorus Breeze Proposals, because it offers the functionality we need to easily collaborate on RFP responses across geographies and divisions."
Built-in bid and proposal management features include RFP completion tracking, a sales content library, an innovative content "shopping basket" for building proposals, proposal creation wizards, and RFP section allocation. Bid and Proposal Managers are able to allocate sections within an RFP document to various contributors around the world by simply emailing them a link via Qorus Breeze Proposals to their relevant section on an RFP document. This feature enables contributors to all work on the same version of a document remotely at the same time.
"Qorus Breeze Proposals also allows our multiple team members to work simultaneously on a single document, significantly reducing need for emails and version control of documents," continues Johnson. "It also allows us to bring all our bidding and marketing material into one, easy to use content library."
"Qorus Breeze Proposals' RFP collaboration features are a great fit for the requirements of globally dispersed bid and proposal management teams like Hart Security," says Qorus Software CEO, Ray Meiring. "Our features dramatically reduce the hassle of emailing documents and tracking documents and contributions for large bid teams. They simply make life a lot easier for bid managers and improve the overall quality of their proposals."
"RFPs are being responded to far quicker than before and the collaborative features in Qorus enable our staff to easily contribute to proposals from wherever they may be in the world. Qorus is so easy and effective that we produced our first two live bids during the training session, both of which we went on to win. Qorus Breeze Proposals is definitely making a real difference in our proposal management processes, and our lives are easier for it," concludes Johnson.
About Hart Security
Hart is an internationally recognised risk management company that delivers innovative, integrated security solutions within the land, sea and air environments. Our clients include governments, NGO's and multinational corporations.
When Lord Westbury founded Hart in 1999, he created a risk management company that combined an unparalleled level of military experience with commercial understanding and expertise. He brought together former Special Forces and conventional military personnel who had since garnered considerable commercial proficiency. As a result Hart has been able to draw upon a broad of skills and experience which include intelligence, counter terrorism, humanitarian operations and protective security. Hart works in partnership with clients worldwide, protecting their people, assets and reputation providing intelligent security solutions which take into account client requirements, local knowledge and statutory regulations in addition to a sensitivity to the prevailing culture.
Hart operates within a group of companies, Hart Security Holdings, which comprises these capabilities - risk management, power engineering, construction and specialist HR management. From building electrical power infrastructures in East Africa to protecting embassy staff in Afghanistan, our breadth of land operations is all encompassing. On the seas you will find Hart maritime security operatives protecting commercial vessels as they pass through pirated waters and also securing offshore oil and gas facilities. In South America, you will find us in every major airport ensuring the security of the facility, the passengers and the airlines that use them.
In summary, the Hart family of companies operates across the world in land, sea, and air environments enabling businesses to grow, protecting people and generating power. We employ over 8,000 people worldwide and are committed to training and empowering the communities in which we work; our socioeconomic policies are pioneering and a key element of our success. The Hart Group's core values include integrity, social responsibility and an ethical approach to all that we undertake.
For more information, please visit http://www.hartinternational.com.
About Qorus Software
Qorus Software is a provider of document automation solutions for Microsoft Office and SharePoint. Clients such as Bibby Financial Services, Finex, Exeter Friendly Society, Drax Power, and JO Hambro use Qorus software to significantly reduce the time and effort required to customise and generate their high value Word documents and PowerPoint presentations, such as sales proposals and presentations, financial reports, contracts, and advisory reports. Benefits include significant reductions in time and effort required to customise and generate documents, reduction in human error, adherence to corporate guidelines, and consistency in branding, style and formatting of documents.
Clients include financial services, insurance, telecommunications and IT companies in the UK / Europe, Canada, USA and South Africa. Qorus Software has offices in Cape Town, South Africa and London, UK.
For more information, please visit http://www.qorusdocs.com