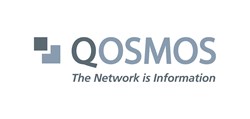 Two-thirds of vendors now believe DPI is a must-have technology.
Paris, France (PRWEB) January 13, 2014
Qosmos, the market leader in embedded Deep Packet Inspection (DPI) and network intelligence technology for use in physical, virtualized and in SDN architectures, today announced the release of a new white paper, "DPI & Traffic Analysis in SDN and NFV," prepared by Graham Finnie, Chief Analyst at Heavy Reading, on behalf of Qosmos.
This white paper explores the role of DPI and related techniques in virtualized networks based on ETSI Network Functions Virtualization (NFV), Software Defined Networking (SDN) and Cloud services. It is based on an exclusive survey conducted by Heavy Reading in Q4 2013, examining the challenges and opportunities for telecom vendors around DPI/traffic analysis and virtualization.
Key findings from the survey include:

Two-thirds of vendors now believe DPI is a must-have technology
The proportion of vendors choosing to source DPI from a third party is gradually rising, and a majority of those doing so prefers to use a pure-play supplier of DPI components
Over 90% said ETSI NFV would affect the design of next-generation products, and over half said that availability of standardized virtualized network function (VNFC) components would likely lead them to source more third-party components, including the proposed ETSI DPI VNFC
Over two-thirds said the virtual switch would be important in future product designs and most respondents also said it should be application-aware
To download the whitepaper, click here.
To attend the webinar organized by Heavy Reading on "The Role of DPI in Virtualized Networks", register here.
To learn more about Qosmos technology, click here.
Quotes:
Graham Finnie, Chief Analyst at Heavy Reading: "Use of DPI will continue to grow, but the emergence of DPI and NFV is one of several forces that are changing operator requirements in this area. Vendors need to be able to respond fast if they are to benefit from the continuing opportunity."
Thibaut Bechetoille, CEO at Qosmos: "Our strategy is perfectly in line with the shift to virtualized networks: Qosmos products provide the built-in application intelligence required for service-awareness in new SDN and NFV environments."
Erik Larsson VP marketing at Qosmos: "This survey confirms the need for new products like a DPI plugin for open virtual switch and the ETSI DPI VNFC, which both facilitate and accelerate the development of application-aware solutions for SDN and NFV."
About Qosmos
Qosmos turns networks into information sources, making them application- and service-aware. The company's award-winning Deep Packet Inspection (DPI) and Layer 7 Network Intelligence (NI) technologies recognize thousands of communication protocols and metadata attributes, creating an essential information layer that gives the most accurate picture of real-time data activity on networks.
Market-leading equipment makers, specialized software vendors and cloud service providers embed Qosmos in telco and enterprise solutions where real-time service awareness is critical, such as traffic optimization, policy management, quality of experience, analytics, cyber security and more. Qosmos software development kit and soft probes can be used in all environments – physical, virtualized and in SDN architectures – to accelerate time to market and ensure continuous signature updates.
A pioneer in embedded Network Intelligence software, Qosmos is the leading independent OEM provider on the market today, serving more than 60 companies worldwide. Based in Paris, Qosmos has offices in Silicon Valley, Singapore and London. For more information, please visit http://www.qosmos.com.