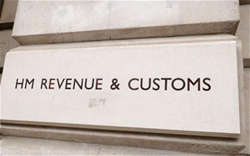 HMRC have illustrated the marketplace stability of QROPS once again.
London, UK (PRWEB UK) 21 November 2013
Pryce Warner International Group – The marketplace stability of QROPS or Qualifying Recognised Overseas Pensions have once again been illustrated by HM Revenue & Customs and their recently released statistics.
Despite fluctuation amidst the international market, latest statistics show that the QROPS jurisdiction top ten features the same countries spearheading the way for 34 others.
Of the 3,185 QROPS currently available, Australia and Ireland continue to dominate the world of overseas pensions by hosting 1,990 schemes, which equates to a massive 62.5% marketplace share.
The Isle of Man, Switzerland, Jersey, the Netherlands, Canada, Germany, Guernsey and New Zealand respectively complete HMRCs top ten list of QROPS jurisdictions.
David Retikin, Director of Operations at Pryce Warner International Group, commented:
"QROPS uptake continues to rise and now, with minimal marketplace fluctuation being reflected in figures released by HMRC, many financial experts agree that more and more pensioners and expat retirees alike will understandably be encouraged to join the tens of thousands of people who currently transfer their pension funds into a QROPS on an annual basis; international confidence also appears to be on the up, as proven by today's levels of QROPS popularity."
2013 has brought no gross change for 21 of the world's 44 QROPS jurisdictions who, with the exception of Switzerland, are all positioned beyond HMRCs top ten list.
Beyond the top ten, now boasting increased availability of 31 QROPS pension schemes, South Africa follows France's 40 whilst both are overshadowed by Italy's new tally of 46 QROPS pensions.
Notably, a total of nine schemes have been retracted around the world recently, after St Lucia, St Vincent, the Grenadines and the Caribbean each saw their QROPS status suspended.
With a predominantly favourable forecast issued by most global pension experts, it now seems that the QROPS could become one of the most beneficial financial products of the future.