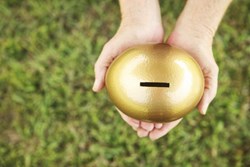 Though HMRC has not given any details as to why these schemes were removed, it is quite likely due to some violation of HMRC's requirements
London, UK (PRWEB UK) 8 November 2013
According to iexpats.com, Bangladesh and Malaysia have been removed from the official QROPS (Qualified Recognised Overseas Pension Scheme) list as published by HMRC.
Due to the removal of all schemes in those countries, this marks the first time the amount of available QROPS have decreased this year.
Schemes in St Lucia, St Vincent and the Grenadines were also removed from the latest official QROPS list.
David Retikin, Director of Operations at Pryce Warner International Group, commented: "The removal of QROPS schemes from these jurisdictions shows that expats must exercise caution when choosing a location for their QROPS. Though HMRC has not given any details as to why these schemes were removed, it is quite likely due to some violation of HMRC's requirements. Malta and Gibraltar are two jurisdictions that have not had any schemes removed, and also have such stringent regulatory systems that any such de-listing there would be very unlikely."
Pryce Warner International group have produced a QROPS guide that helps advise expats on matters such as this.