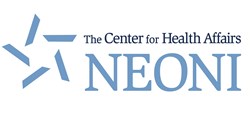 Cleveland, Ohio (PRWEB) December 13, 2013
On Friday, Dec. 6 The Center for Health Affairs workforce initiative, NEONI, hosted its 12th Annual Fall Conference to discuss quality and safety in nursing practice.
About 90 people attended the half-day conference, Partnering With Patients to Advance Quality and Safety, at Southwest General Health Center's Williams Conference Center.
The following healthcare professionals discussed how partnering with patients is the best way to advance quality and safety in nursing practice, and your facility.
Isis Montalvo, RN, MS, MBA, director, American Nurse's Association National Center for Nursing Quality, identified state and national trends in nursing quality reporting.
Chris Jerry, president and chief executive officer, The Emily Jerry Foundation, discussed the lessons learned from his daughter, Emily Jerry's, tragic death and the qualities of a safety culture to enhance harm prevention programs.
Karen Curtiss, president, Partner Health, LLC, created an understanding of emerging quality and safety issues in the healthcare environment and strategies to engage patients.
Jane Mahowald, MA, RN, ANEF, executive director, Ohio League for Nursing, discussed the work of the Ohio Action Coalition related to quality and safety in nursing practice.
Mary A. Dolansky, PhD, RN, director, QSEN; VA quality senior nurse fellow; associate professor, Frances Payne School of Nursing, Case Western Reserve University, explored current advances in quality and safety across the region and state.
Cynthia Danko, MSN, RN, director, NEONI's PERQS Center, The Center for Health Affairs, identified the regional quality and safety initiatives embraced by NEONI.
For more information about NEONI's 12th Annual Fall Conference or to discuss quality and safety in nursing practice, please contact Pam Waite, MSN, RN-BC, MHSA, director of healthcare workforce and NEONI operations at 216.255.3650 or via email.
Since 2000, NEONI has worked to empower, strengthen and grow the Northeast Ohio healthcare workforce. Membership includes more than 200 professional nursing leaders, representing 74 organizations in 12 Northeast Ohio counties. For more visit http://www.NEONI.org.