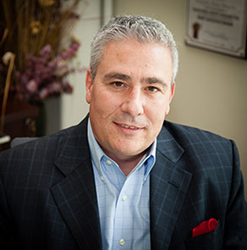 Providing PPP specific loan analysis and audit is one more way to.... support the welfare of small businesses and their employees.
BRENTWOOD, Tenn. (PRWEB) May 06, 2020
Quality Mortgage Services, LLC (QMS) is proud to announce their expanded commitment to the financial services industry during this pandemic crisis. As a part of this commitment, QMS has developed investigative file reviews designed to specifically look at Paycheck Protection Program (PPP) loans. These loans were expeditiously introduced and implemented approximately one month ago by the Small Business Administration and Department of Treasury in response to SBA relief provisions created under the Coronavirus Aid, Relief, and Economic Security Act (CARES) Act.
The Paycheck Protection Program was developed on the SBA 7(a) loan framework and allows eligible small businesses to receive up to $10 million as well as seek forgiveness based on payroll, utilities, rent and mortgage interest paid out. In hopes of providing immediate relief for small businesses and their employees impacted by COVID-19, the SBA opened the doors to receive PPP applications minus some essential stopgaps to prevent risk. Perhaps the most consequential was the absence of lender underwriting. It is this haste that queued up a lending process that has left the door open to fraud and risk.
Last week, the SBA began accepting PPP applications for the second round of relief funding, bringing the total allocated funds to $660 billion. Hopefully, the biggest issues from the initial offering have been addressed; the most egregious is perhaps that certain lenders have approved PPPs based on their own earning potential. Lender payment for PPP loans is tiered based on loan size, which has prompted some lenders to prioritize funding for higher balance loans, subsequently resulting in several class-action lawsuits.
The most widely publicized PPP concern has been the extension of loans for more than $2 million dollars to large profitable recipients, including Shake Shack, Ruth Chris and the Los Angeles Lakers. Treasury Steven Mnuchin announced that all such loans will be subject to a full audit and lower balance loans will be randomly selected for audit. Notably, the SBA will be completing these audits themselves, and they may not begin auditing until the recipient applies for forgiveness. It is for this reason, that QMS has introduced PPP loan file audits. "Our goal is to help government oversight agencies take a closer look at possible fraud and negligence incurred in the hasty origination of PPP loans," offers Tommy Duncan, Owner & Chief of Quality Mortgage Services.
The QMS staff of experienced loan auditors are trained to help the industry navigate volatility in lending and oversight, especially in this unprecedented pandemic environment. Duncan added, "providing PPP specific loan analysis and audit is one more way to help our country ensure the success of the programs implemented under the CARES Act, as well as support the welfare of small businesses and their employees impacted by COVID-19."
About QMS:
Quality Mortgage Services, LLC (QMS), a veteran-owned small business, is 'The Mortgage Auditing and Technology Solutions Company'. With three decades of experience in addressing key risk and compliance issues for the financial services industry, QMS is a full-service boutique QC solutions company that offers sophisticated quality control audits, loan analysis and reporting for banks, mortgage bankers, credit unions, and government agencies nationwide. QMS is also the provider of audit technology services powered by their proprietary Mortgage Analysis Review Software (MARS). To learn more about how experience and innovation can change your business, visit us at http://www.qcmortgage.com.