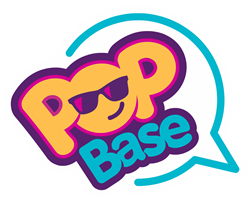 "What we have seen is a lot of will and drive to make the Cincinnati start-up community work," said Lisa Wong, co-founder and CEO of PopBase. "We appreciate how open, flexible and brave QCA has been with us. QCA has been incredibly supportive"
CINCINNATI (PRWEB) April 18, 2019
Queen City Angels today announced an investment in PopBase, creators of interactive digital fan clubs for social media influencers. The investment will help PopBase to accelerate its technology platform development, which allows influencers to build fully customizable digital theme parks for personalized, gamified, one-on-one experiences with fans. PopBase, which secured additional funding from the Brandery, will also use the financial resources to launch with a select group of influencers.
"PopBase is bringing to market an exciting and timely new technology that will capitalize on the growing trend of influencer marketing," said Tony Shipley, CEO of Queen City Angels. "This is not the type of company we normally see in our city, but the founders spent several months in Cincinnati to take advantage of our local start-up resources and community expertise. Because of that local support, PopBase can move much faster and expand its network to help quicken the growth and monetization of its platform."
Shipley added, "We are impressed with Lisa Wong, her team, and their experience in the industry. QCA looks forward to supporting them throughout their journey."
PopBase was founded by veterans of the video game and entertainment industry in Los Angeles, Calif. The company was featured in TechCrunch Disrupt 2018 and in December joined the 2019 class of the Brandery. PopBase plans to launch its Alpha platform with YouTube stars Snarled, Lazypillow, Larry Bundy Jr, MarzGurl and WillBits in summer 2019 on iOS and Android. Additional features and influencers will roll out over the course of the next 6 to 12 months.
"When we moved to Cincinnati, we did not know much about the city, but what we have seen is a lot of will and drive to make the start-up community work," said Lisa Wong, co-founder and CEO of PopBase. "The level of investment and commitment is more rare than people realize. Cincinnati is making all the moves, and we appreciate how open, flexible and brave QCA has been with us. We are the wildcard company, outside the scope of what a lot of people are used to, but QCA has been incredibly supportive, and we are on solid ground in Cincinnati and plan on expanding our presence here in the future."
About Queen City Angels
Queen City Angels is a group of more than 90 experienced and accredited investors in the Cincinnati and surrounding region. QCA members, which include former C-level executives and entrepreneurs, evaluate opportunities and provide on-going mentoring to young businesses with exceptional growth potential. QCA members typically donate over $5,000,000 per year in pro bono services consisting of mentoring, coaching, and guiding regional entrepreneurs to improve their success and the success of angel investors. Since 2000, QCA members have directly invested $65 million in more than 90 portfolio companies. The total capital invested in these companies, including QCA members' capital, syndication partners' capital, follow-on venture capital funds and venture debt is in excess of $580 million. CB Insights ranked QCA second out of 370 national angel organizations. For more information, visit http://www.qca.com.
About PopBase
PopBase's digital distribution platform connects brands and consumers through a gamified experience, hosted by a digital avatar. Consumers engage with the avatar through play on any device (mobile, web, PC etc). Brands personalize and gamify every aspect of the experience with ease through a web-based dashboard. Visit Pop-Base.com for more information.