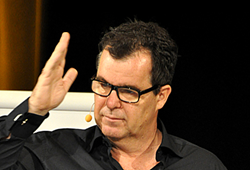 In my new look seminars, I will be up front about how you can make money when the market is rising, and even more importantly, when it is stagnant and falling as well.
(PRWEB) May 29, 2014
Property investment coach, Rick Otton, has released the dates for three Brisbane seminars. With a program designed to show everyday Aussies how to unlock the value in the Australian property market, the two-hour, to-the-point sessions are relevant now more than ever.
Using the skills shared in his 2013 best-selling book 'How To Buy A House For A Dollar', and presenting to countless audiences over the years, Mr. Otton says he is excited about the chance to help investors from the Sunshine State learn skills and strategies that will help them get a piece of the record-breaking Queensland property market.
"It is natural to feel as though you may have missed the boat when property prices rise rapidly, as they have done in the last few months" said Mr. Otton. "But while that is natural, it is also misguided. In my new look seminars, I will be up front about how you can make money when the market is rising, and even more importantly, when it is stagnant and falling as well.
"By using the techniques I teach, you can banish that fear of missing out forever, and deliver consistent returns from the property market, no matter the conditions."
Brisbane and Queensland Hit Record Highs
"A recently released report by a national organisation who monitors real estate trends, RP Data, revealed that in 2014 the Queensland property market is valued at $790 billion. What is encouraging is that this is an increase of $53 billion on the previous year, which shows strong growth", Mr. Otton observed. "Of this, Brisbane contributes over $400 billion of the total!"
"The Valuer General's office estimates that well-known suburbs like Ascot, Hamilton and Bulimba were the biggest beneficiaries of the strong conditions, with growth in prices between $50,000 and $80,000" he added.
"Proximity to the city and entertainment precincts, the river and good public transport by both road and ferry were key factors in the property value increases in these suburbs", explained Mr. Otton.
But the growth is not confined simply to the leafy inner-city enclaves, with the appeal of Brisbane as a increasingly cosmopolitan, diverse city which has retained it's laid back culture and pace of life driving the property market onward and upward in all areas, pointed out Mr. Otton.
"This is why I am excited to present my new two-hour seminars in the heart of Brisbane on June 15 and June 16 – just weeks away" said Mr. Otton.
The popularity of previous seminars has meant that some interested home buyers and property investors were not able to attend, so Mr. Otton has responded by scheduling three events over the two days at the Royal on the Park in the heart of the city.
"By really refining the presentation down to just the key messages, I am able to give investors the insights they need to change their mindset and begin their journey toward financial freedom- through investing successfully in the Australian property market" said Mr. Otton.
To access more information prior to attending, investors are invited to visit http://www.readysetboom.com.au. While there, you can also secure (at no charge) your seat at the June seminars, or alternatively, phone 1300 88 450 to do so.
For over 20 years property millionaire Rick Otton has built an impressive real estate portfolio using innovative strategies that he has developed – strategies in which transactions are made without the need for traditional bank-type loans. He constantly refines his techniques as he buys and sells properties through his We Buy Houses Pty Ltd business, which operates in Australia, New Zealand and the UK.
A gifted speaker and educator, Mr. Otton conducts regular free seminars across Australia, which build on the concepts he shares in his 2012 book 'How To Buy A House For A Dollar', voted by Money Magazine and Dymocks Book stores as one of the Top 10 Most Popular Finance Titles for 2013.
He regularly records and publishes iTunes podcasts via his channel Creative Real Estate.
His innovative low-risk, high-reward approach to Australian real estate investing has been featured in a variety of television programs and magazines, including Today Tonight, A Current Affair and Australian Property Investor.
To register for one of Mr Otton's free Australian 2-hour seminars visit http://www.readysetboom.com.au or phone, in Australia, 1300 888 450.