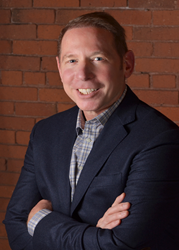 At QuickMobile, we are changing the game with our enterprise mobile meetings and event platform, apps, and analytics as they become a core part of enterprise technology and data ecosystems.
Vancouver, B.C. (PRWEB) January 12, 2015
QuickMobile, the global leader in mobile enterprise meeting and event apps, today announced the appointment of Craig Brennan as Chief Executive Officer. Brennan, who was appointed Chairman of the Board in October 2014, brings more than 20 years experience as a CEO, board member and senior executive at SaaS and enterprise software companies. He succeeds company founder Patrick Payne, who will continue to serve on the board of directors and as an advisor focused on innovation.
Prior to joining QuickMobile's board, Brennan was an advisor to numerous Silicon Valley start-ups and is on the board of directors of Yourmembership.com, a SaaS company serving associations. He has served as the CEO of Overtone, a social media listening analytics company and CEO at Brio Software, a leading business intelligence company. Brennan was the Senior Vice President of CRM at Oracle; a partner at Deloitte Consulting, where he built and led the Siebel CRM practice; and he worked as an associate partner at Accenture, where he sold and managed several multi-million dollar projects.
"This is an exciting time to join QuickMobile as we prepare to once again alter the course of the industry," said Brennan. "Every year enterprises spend $650 billion on meetings and events, yet struggle to demonstrate meaningful ROI. Meeting and event apps and analytics are rarely connected to other enterprise systems, which means valuable insights are not captured nor integrated with CRM, ERP, and HRM systems to track data or build profitable relationships. At QuickMobile, we are changing the game with our enterprise mobile meetings and event platform, apps, and analytics as they become a core part of enterprise technology and data ecosystems."
"The past eight years have been an amazing journey for me and our company," said Payne. "From the work of a dozen remarkable people in 2008, we built a company that transformed the event experience for millions around the world. And from a single idea, we have created an industry that has forever changed meetings and events. We are set to do it again, and I look forward to working with Craig as he leads QuickMobile into the next phase of the company's growth and leadership."
Brennan added, "Without Patrick, none of what QuickMobile has achieved would have been possible. His vision and innovation have forever changed an industry."
About QuickMobile
QuickMobile is deepening the value meetings and events with mobile apps that engage and delight audiences. QuickMobile's enterprise mobile app and analytics platform creates an always-on communication channel that allows event owners to increase attendee participation, build loyalty and generate revenue through richer experiences. By fully leveraging the capabilities of QuickMobile's mobile and social solutions, customers can extend events into yearlong conversations and build lasting relationships with their audiences. QuickMobile's head office is located in Vancouver, Canada. For more information, visit http://www.quickmobile.com. Follow QuickMobile on Twitter @quickmobile.
###